Ready To Grow Your Business With Email Marketing?
90% of people visit your web site, spend a few minutes, and leave forever, never to return.  Marketing Superstars understand that capturing the email means capturing a client for life that you can market to over and over again.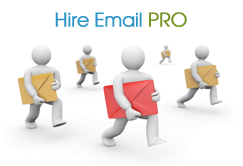 e-Newsletters will be created and sent out regularly for your company.  We create a newsletter theme for your monthly newsletters and send out regular newsletters communicating your unique selling proposition and adding value to your customer base.
EXAMPLES: Brezden Newsletter, Blush Newsletter, Classic Friars Newsletter, Monarch Green Newsletter, Barbara Reaume Newsletter, David  Reaume Newsletter,
Your email marketing manager will assist you in designing the email newsletter that will go out each month, setting up the graphics in the email, using our system to send out the email newsletter with the spam compliant opt out link.  Your email marketing manager will send you newsletters of your competitors and provide a consistent assessment of the competition's email marketing strategy.
Get more visitors, increase sales.