What are the benefits of Google Local Service Ads?
Locals are searching for what you offer on Google. Make sure your business shows up. Make it easy for people to call or message you, straight from your ads on Google.
Google Local Service Ads are an ideal digital advertising solution for service-based businesses looking to connect and engage their local audience. Get more leads and grow your business.
Local Services ads started as a beta in 2015 and were initially available for limited service-based companies in San Francisco. They were initially called "Home Service Ads." To qualify, your company went through an extensive screening process to ensure it's "legit." People interested in finding a service would either call directly from the ads or select up to three businesses from the list of companies to request individual quotes for comparison.
Google expanded outside of California in 2017 while also rebranding to "Local Services Ads." Now, consumers can no longer select a business for a quote comparison. But they can still call or message the company from the ad directly. One aspect of Local Services ads that's still the same is the screening process or the "Google Guaranteed" approval.
There are many benefits to using Google Local Service Ads. Here are some of the ways Google Local Service Ads can help grow your business:
At Search Engine Pros, we make sure that you're informed about the status of your campaigns and individual ads on a regular basis, sending you full reports of all relevant data and KPIs. Additionally, we provide performance analysis from our paid social media advertising experts. Using the results from these reports, we optimize your campaign strategy to ensure that we're hitting every opportunity available.
Google Local Service Ads FAQ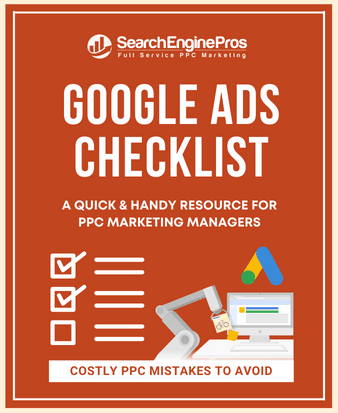 Request Marketing Proposal
We'll get back to you within a day to schedule a quick strategy call. We can also communicate over email if that's easier for you.