What are the benefits of Google Hotel Ads?
Hotel campaigns let you bid for hotel ads that appear when a traveler searches for a hotel on Search or Maps. These ads appear in a hotel booking module that can show photos of the hotel, amenities, prices, and a link to book the hotel.
With a share of more than 90% of the search market worldwide, Google should be a top priority for hotel marketers and revenue managers when it comes to being found online.
Some benefits of running Google Hotel Ads include:
Drive Revenue: Drive more bookings by displaying your availability on Google Search, Maps, and more.
Increase Visibility: Increase the visibility of your hotel by running hotel ads. Your property will receive higher exposure in Google Search and Maps, which receive huge volumes of traffic from people actively planning a trip to your destination.
Compete with OTAs: Google Hotels Ads are dominated by OTAs. By participating, you can lure trip planners away from OTAs, generate those lucrative direct bookings, and save on commissions.
Own the relationship: Unlike OTAs, which don't provide guest contact information with bookings, direct bookings enable you to collect contact information at time of reservation. You can start building relationships with guests right away, emailing a confirmation and pre-check-in message inviting them to start planning their stay.
Upsell: When travelers book on your website, you have more control over the booking experience. You can promote higher-category room types, packages, and amenities that may not be available on OTAs. In pre-stay messaging, you can extend special offers to upgrade their room, pre-order amenities, or reserve a table in your restaurant.
Target active trip planners: Because Google Hotel Ads are displayed only if your property has availability on the booking dates entered, you only pay for clicks when you have rooms available.
At Search Engine Pros, we make sure that you're informed about the status of your campaigns and individual ads on a regular basis, sending you full reports of all relevant data and KPIs. Additionally, we provide performance analysis from our paid social media advertising experts. Using the results from these reports, we optimize your campaign strategy to ensure that we're hitting every opportunity available.
Google Hotel Ads FAQ
When a hotel bids on Google Hotel Ads, ads can appear in several areas:
In the hotel search box that appears near the top of the screen in search results for hotels in the destination
In the knowledge panel on the right of the screen in desktop searches of the hotel
In hotel searches on Google Maps
On the hotel's Google My Business pages
When a user searches for hotels in a destination on Google, a hotel search box appears directly below Google Ads. The user can click on one of the listings, scroll down to click the "View all hotels" button, or enter new dates and filters to revise the search.
If the user clicks on a hotel listing, the user is taken to the hotel's Google My Business page, where information about the property is displayed, along with a list of booking sources and available rates, starting with Google Hotel Ads, followed by unpaid (or organic) listings.
If the user searches a hotel's name on Google, the hotel's knowledge panel appears to the right of the screen (or below Google Ads on mobile searches), along with booking sources and rates.
When setting up Google Hotel Ads, hotels can choose between two booking models:
Cost-per-click model. When users click the hotel's GHA link, they are taken to the hotel's website booking engine. The hotel pays a fee to Google for each click, whether or not a booking results, based on the bidding parameters set by the hotel. This is also called the metasearch model.
Commission model. Users are given the option to book a room directly on Google, in which case the hotel pays a commission to Google based on the commission rate agreed to by the hotel. The hotel only pays when a guest stay occurs. This is similar to the online travel agency (OTA) model.
Note that most hotels and OTAs only use the cost-per-click model, so Google Hotel Ads is primarily considered a metasearch platform. A metasearch platform displays rates and availability from a variety of OTAs and booking providers, allowing travelers to compare a hotel's pricing from across the web on one page. Aside from Google, popular metasearch sites include Tripadvisor, Kayak, and Trivago.
Google Hotel Ads are designed specifically for hotels, whereas Google Ads (formerly Ads) are used by all types of businesses. Google Ads appear at the top and bottom of search result pages and are labeled "Ad." To appear in Google Ads, hoteliers must create an account on Google Ad Manager and build campaigns, specifying the keywords to target, a daily budget, ad copy, and other parameters. Unlike Google Hotel Ads, Google Ads are based on keyword search terms and are not tied to hotel availability or rates.
There are essentially 4 different ways your property can be shown in Google search results:
Free Booking Links
Google My Business
Google Hotel Ads
Google Ads
Online travel agencies like Expedia and Booking.com operate on a commission model, charging a percentage of the room rate for every booking. Google Hotel Ads, Tripadvisor, and other metasearch platforms operate on a cost-per-click model, charging for each click to their website (also known as pay-per-click PPC). Although Google and Tripadvisor offer a commission model too, it is less popular on these platforms than the CPC model.
Whether or not you purchase Google Hotel Ads, it's strongly recommended to take advantage of the free booking links offered by Google. Similar to GHA, free booking links allow you to advertise your room rates and a link to your booking engine on your hotel's knowledge panel and Google My Business pages. The information appears directly below Google Hotel Ads, at the top of organic listings, and includes the label "Official Site," making it stand out from other links and driving more clicks. Not only is this link free, but any clicks and direct traffic it generates are free too. To activate your free booking link, you must work with an approved integration partner.
Optimize the booking experience. To maximize your conversion rate, your booking engine and website should be easy to navigate and uncluttered, with quality photos and descriptions, along with highlights of the amenities, features, and benefits that make your property stand out.
Make it mobile-friendly. Trip planning is mostly done on mobile devices. Ensure your website and booking engine are built with responsive design to work on all devices. Test out your site regularly to see things from the traveler's perspective.
Include a best rate guarantee. Don't let visitors leave your site in search of better deals. Give them the confidence they're booking in the right place by featuring a prominent best rate guarantee along with incentives to book directly.
Maintain rate parity. To maximize direct bookings, your direct rates should always be the same as (or better than) your rates on OTAs and other channels. The difference of just a dollar or two can significantly impact traveler booking decisions. Hire a PPC agency to help you with consistent updates.
Optimize your Google My Business profile. Your GMB listing is as important as your website and OTA listings. Ensure information is complete and up to date, including photos, amenities, and location info. Your Google rating can significantly impact visibility and conversions, so be sure to respond to reviews and have a strategy in place to earn five-star reviews.
Monitor return on investment. Although you can set a daily budget, cost-per-click fees can add up quickly, and there is no guarantee of bookings. Keep a close eye on costs per acquisition and compare your search ads' ROI with other distribution channels.
Free booking links appear on the hotel booking module alongside hotel ads when travelers look for rooms and the best rates at a given hotel. For hoteliers and hosts, this means you are now showing up on hotel search on Google.
By launching Free Booking Links, Google made some significant changes to the way they expose an individual property's direct booking engine on Google Hotel Search.
In the past, lodging businesses had to pay to run a hotel campaign, called 'Google Hotel Ad' in order to be displayed for direct bookings on Google. As of now, any eligible property that has rates and availability synced to Google via an integration partner will now have their direct booking engine or 'official website' displayed for direct booking on Google Hotel Search.
With your hotel's free Google Booking Links displayed to users across hotel searches on Google, travelers will be able to make a booking directly with your property. That means, you control the guest experience on your site and collect the guest data.
To be eligible for Google's Free Booking Links a property must comply with all Google limitations concerning rate plans, taxes, and fees.
In order to qualify for Google Booking links, your property must meet the following criteria:
You must have a Google My Business listing
You must use a Booking Engine from one of Google's approved partners
Properties with the following taxes activated on their booking engine are restricted from using Google connection due to price accuracy issues:

Per person per night
Rate-Based

Vacation Rentals – at the moment, this type of property is not eligible for a Google My Business Profile. Further details from Google support can be found here.
With the launch of this new feature, many hoteliers find themselves wondering how does Google Hotel Search differ from Google Hotel Ads? and How do I get my hotel on Google? Google has a number of different ways to be listed in search results.
Free Booking Links – As mentioned, the Google Booking Links is a free listing in Google Hotel Search that displays a link to your website's booking engine with an "Official Site" badge. It shows your property's bookable rates and helps lead to direct reservations. It appears underneath any 'Google Hotel Ads' being run and is listed under "All options."
Google My Business – This is your property's official listing and profile. It's a free tool that allows you to promote your property on Google Search. You can use it to see and connect with your customers, post updates to your business profile, and see how customers are interacting with your company on Google.
Google Hotel Ads – Similar to Free Booking Links, these ads also prominently display your official website on Google Hotel Search with bookable rates and help lead to direct reservations. However, in contrast, these are paid ads and appear alongside any other 'Google Hotel Ads' being run. The ads appear in a property's Google My Business profile and in Google hotel finder results. When a user clicks on a Google Hotel Ad, they are redirected directly into the property's booking engine to complete the booking.
Google Ads – Google Ads are 'keyword ads' – a paid product that you can use to promote your brand, help sell products or services, raise awareness, and increase direct traffic to your website. The results are paid links displayed as an 'ad box' at the top of Google's search results page, as opposed to within the hotel search box where the Google Hotel Ads are shown. This program used to be called Google Ads and involves bidding on a keyword and creating a paid campaign advertisement with ad copy that people click on to land on either your homepage or a landing page of your choice.
The benefits of having a booking engine that integrates with Google Hotel Search in real-time include:
Your property's room rates and availability will be displayed at no cost and will always be accurate and directly bookable on Google
You'll gain the opportunity to maximize your revenue through direct bookings on your hotel website and avoid paying commission fees to OTAs
You'll convert future guests at an earlier point in their purchasing journey by reaching guests when they start searching
You own the guest details, personal data and all the communications
You can see now how having a booking engine that enables your property to be listed on Google Hotel Search is not only beneficial but also profitable to your property.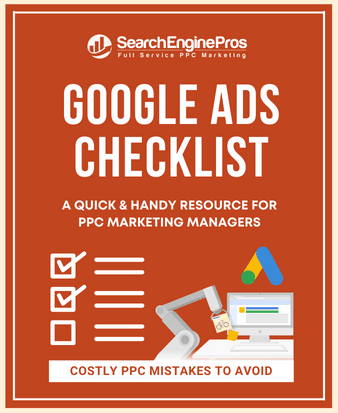 Request Marketing Proposal
We'll get back to you within a day to schedule a quick strategy call. We can also communicate over email if that's easier for you.
Visit Us
Search Engine Pros
101 Burton Circle
Santa Barbara, CA 93101
View On Map
Sales Inquiries
sales@thesearchenginepros.com
Phone: (805) 627-3255
Support Inquiries
support@thesearchenginepros.com
Phone: (805) 627-3255
❝ At Hazelwood Allied Moving and Storage, customer care and satisfaction are our primary goals. We expect the same service from our providers, which is why we chose a first class agency like Search Engine Pros to help us with our digital marketing campaigns. ❞
❝ Search Engine Pros are a rare gem of a company. They realize the power of exceeding expectations with clients. We ordered their PPC services and found them to be knowledgeable, helpful, friendly and results-oriented. Thank you Search Engine Pros for helping me! ❞
Founder Beach Cities Insurance
❝ We use Search Engine Pros to help us stay on the top of the Google Listings and other search engines. They do a fantastic job at keeping our costs down and our clicks up! ❞
Owner Brezden Pest Control
❝ The SEO PROS always responds promptly to queries through ticketing and email, ensuring we receive accurate information so we can respond accordingly. This was especially beneficial during the first few months as we struggled to find our feet within the new system. We're delighted with the success we've had working with this team and look forward to continuing to benefit from their expertise in the future as we evolve our hotel booking strategy online. ❞
Head of Digital Marketing