YouTube is redesigning the streaming experience for viewers and advertisers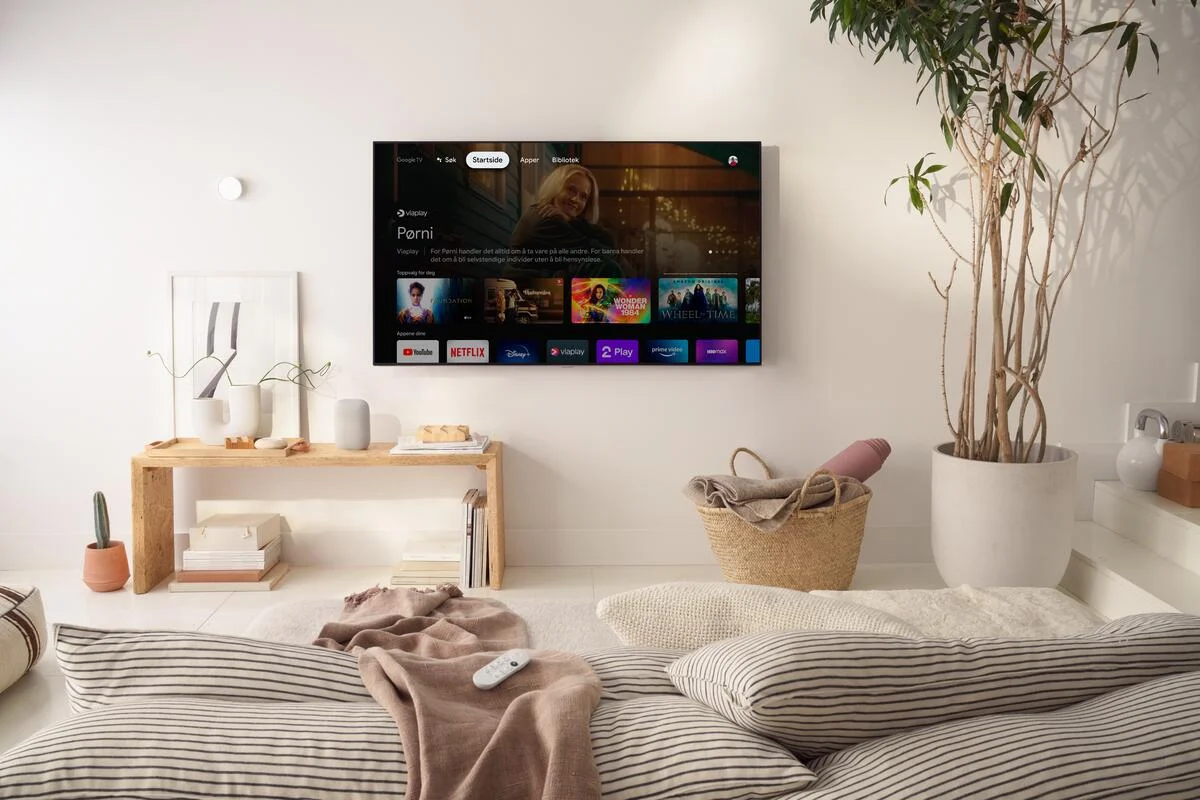 Streaming officially has a new leader. In a Kantar survey of weekly video viewers, over half said the first app they opened on their TV screen was YouTube.1 And the latest Nielsen Gauge Report shows YouTube leading streaming watch time on connected TV (CTV) — for the ninth month in a row.
Why? Simply put, viewers want choice and variety. Whether it's music videos, NFL Sunday Ticket, free-to-watch movies and shows or an endless stream of diverse creator-driven content, YouTube offers everything people love in one place, and in every video format imaginable.
The way viewers watch YouTube has also evolved. While we continue to lead the way in mobile watch time, with YouTube Shorts being watched by over 2 billion users every month,2
The way viewers watch YouTube has also evolved. While we continue to lead the way in mobile watch time on the big screen continues to grow. In fact, in the U.S., 65% of YouTube CTV watch time is on content that is 21 minutes or longer.3 In order to provide the best experience for viewers, we must evolve our ads too. That's why today, we're sharing new ways YouTube is building a more modern and helpful streaming experience, for viewers and advertisers alike.
New, more engaging formats
YouTube is pioneering a fresher, more interactive TV experience. With strong leadership in streaming watch time, we're building for the future to give viewers the best experience possible while streaming on their CTVs.
Last year, we refreshed the ad experience as part of YouTube's more modern look, and in May of this year, we announced CTV-first formats, including 30-second, non-skippable ads and Pause experiences. We also launched shoppable ads on CTV and an industry-first send-to-phone mechanism to allow people who use a second screen while watching TV — over 80% of viewers — to engage with ads.
Recently we've brought feed ads to the big screen, so viewers can interact with ads and take action while they're streaming without interruption.
Fewer interruptions
Viewers expect a different ad experience depending on the content they are watching. When it comes to long-form content on TV screens, 79% of viewers would prefer video ads that are grouped together instead of distributed throughout a video.4 Based on this preference, we are evaluating new options that minimize average interruptions for viewers, such as fewer, longer ad breaks, to create a more seamless viewing experience on the big screen.
Clarity on when content will resume
As we continue to diversify our ad formats, we're also exploring ways to give viewers more visibility into the length of ad breaks. Our research shows a majority of viewers prefer knowing the total time remaining in the ad break versus the number of ads being served.5 We'll begin testing this updated CTV ad experience soon, by putting an easier way to help viewers gauge the length of an ad break front and center.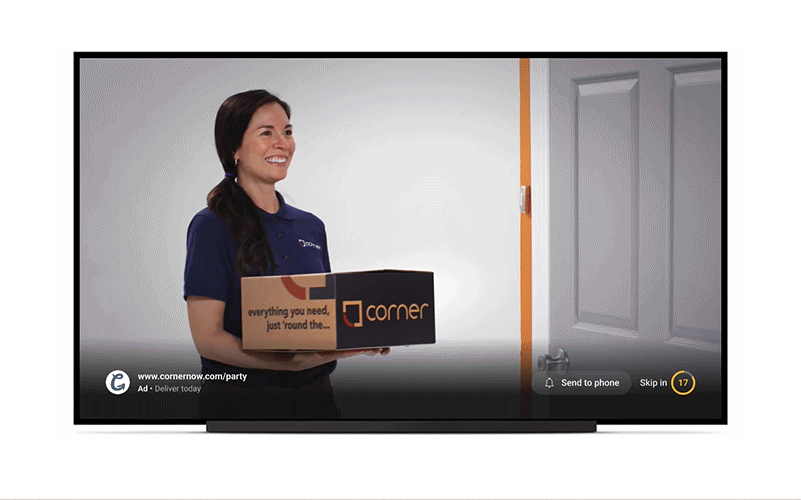 Before and after views of the updated ad duration display.
Built from real-time feedback from thousands of viewers in dozens of markets, these experiments mark another chapter in the streaming revolution. As with all product efforts, we continue to validate user engagement and iterate. The continued surge in popularity of YouTube on CTVs is a testament to the platform's ability to anticipate the dual needs of viewers and advertisers, and deliver an unparalleled experience for both.
With over 700 million hours of YouTube content being watched daily on TV screens,6 it's clear the demand for a new variety of storytelling is only growing. New technology presents the opportunity for advertisers to move with their audiences and be at the heart of TV's biggest shift in decades. We're looking forward to bringing these experiments to the big screen — and excited for you to experience them.
Source: Official Google Ads Blog
Don't have time to manage your Google Ads, configure landing pages and analytics scripts, or worry about which version of your ad generates the best ROI? That's OK! Search Engine Pros are here to help!
Give us a call at 805-627-3255 or contact us online today.