What's next for Analytics 360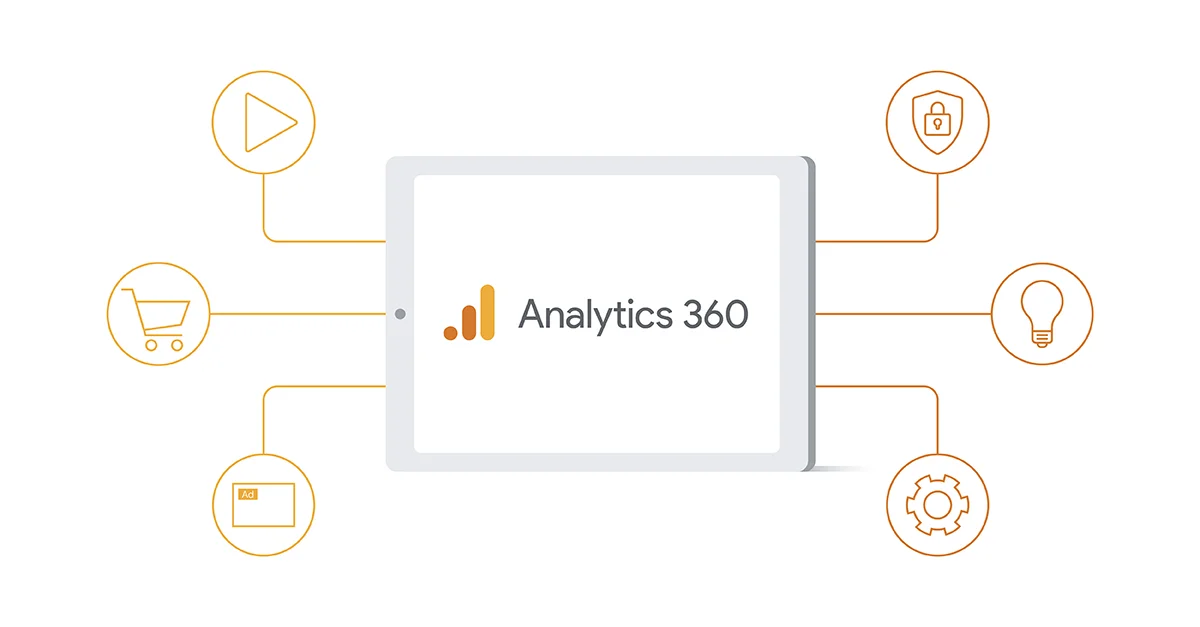 Google Analytics 4 helps you understand consumer behavior across your websites and apps. It measures that activity while adapting to an evolving technology and regulatory landscape. By using Google AI, it brings you relevant insights, predicts future purchasing behaviors and solves for unknowns in the consumer process. Since introducing Google Analytics 4, we've continued to invest in building solutions that fit the needs of all businesses. Today we're introducing new highly-requested tools to ensure you can achieve your measurement goals with your new Analytics 360 properties.
Large enterprises and agencies have multiple teams with different reporting needs. We want to make it faster for each team to get the insights they need. Early next year, we'll give you the ability to assign customized reporting experiences to different roles and teams in your organizations. For example, you can create an advertising reporting experience so that your campaign managers can view this report instead of the default Google Analytics 4 experience.
Another way your teams can work more efficiently is to structure your accounts with subproperties and roll-up properties. This will help you achieve your data governance, access control and reporting goals. We'll soon add the ability to link subproperties and roll-up properties to Display & Video 360, Campaign Manager 360 and Search Ads 360, further helping you reach your media buying goals.
Later this year, we'll introduce a faster and more complete export type to BigQuery, our cloud data warehouse, so you can receive your Google Analytics 4 data reliably and consistently on a daily basis. Let's say you're a marketer interested in creating an audience of new, high-value customers that meet your specific criteria. In BigQuery, you can use your first-party data from Google Analytics 4 to create customized predictive lifetime models to fit your business needs. BigQuery fresh daily export will supply you with new insights to help you identify these customers. Early next year, we'll also launch a service legal agreement (SLA) that makes your insights available for export at the same time each day, allowing you to standardize your analysis workstreams.
Switch your Universal Analytics properties to Google Analytics 4 now
All these new features are only available if you're using Google Analytics 4. So, if you haven't done so, we recommend completing your move to Google Analytics 4 by March 2024. This will help you have a smooth transition with three months of time to validate data and settings and to export your historical data, if needed. Starting the week of July 1, 2024, you won't be able to access any Universal Analytics properties or the API (not even with read-only access) and all data will be deleted1. While the standard sunset took weeks to complete, the full Universal Analytics shutdown will happen within a week. By March you should copy your Google Ads and Google Marketing Platform links, and swap Universal Analytics 360 conversions and audiences for the Google Analytics 4 corresponding ones and use them for bidding.
As previously announced, migration to Google Analytics 4 is necessary in part due to a constantly changing technology and regulatory ecosystem. As we shift resources to focus on building Google Analytics 4, so that it satisfies those technological and regulatory demands, we cannot guarantee that all features and functionalities in Universal Analytics 360 continue to work as expected. From early March, certain advertising capabilities in our Universal Analytics 360 service will no longer be supported for affected traffic in the European Economic Area (EEA). For example, you will not be able to export conversions and audiences from Universal Analytics 360 to Google Ads and Google Marketing Platform for traffic in the EEA.
To help you make the switch faster, we will introduce a new way to programmatically upgrade your Google Analytics 4 properties to Analytics 360 via the API. If you're migrating thousands of properties, you can already create and configure Google Analytics 4 properties with the API and now you'll also be able to upgrade them to Analytics 360.
For continued measurement that meets your business needs, it's essential that you switch your Universal Analytics 360 properties to Google Analytics 4 by March 2024. To help you make the switch, we have a step-by-step guide that walks you through the entire setup of Google Analytics 4 and how to customize it to your needs.
Source: Official Google Ads Blog
Don't have time to manage your Google Ads, configure landing pages and analytics scripts, or worry about which version of your ad generates the best ROI? That's OK! Search Engine Pros are here to help!
Give us a call at 805-627-3255 or contact us online today.