Search Ads: New Tools to Create More Engaging Ads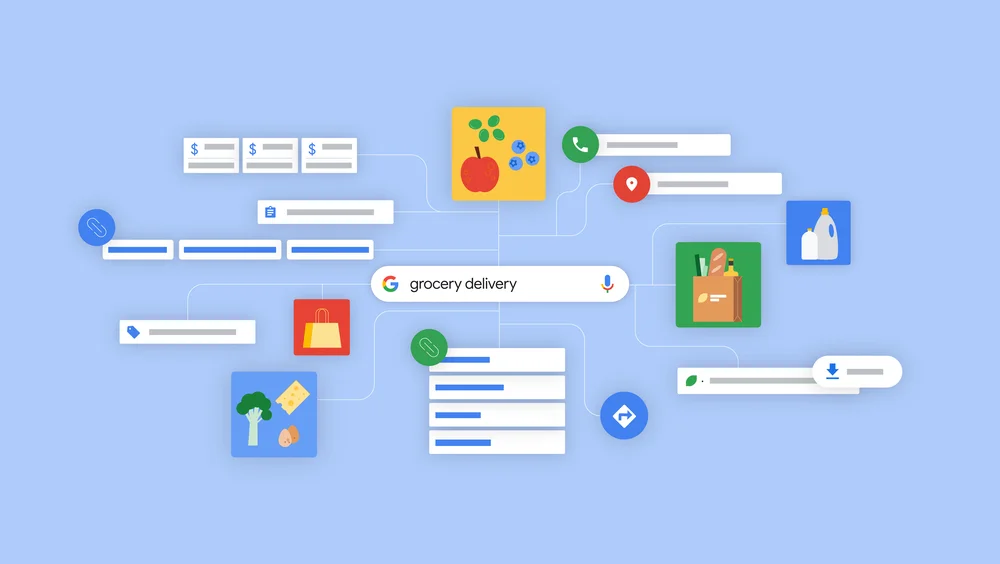 Today's consumer has much higher expectations for the platforms they engage with online. They expect content that's rich, visual, and allows for quick access to what they're looking for – and that applies to the ads they see, too. Ad extensions such as sitelinks and image extensions have been key to meeting this expectation quickly and at scale. Powered by Google's machine learning, they make it easier for you to automatically give consumers more relevant and engaging ways to interact with your business.
We've seen that this works: on average, advertisers see a 20% increase in clickthrough rate when 4 sitelinks show with their Search ads,1 and a 10% increase in clickthrough rate when image extensions show with their mobile Search ads.2
Our goal is to make it easy for you to deliver more engaging ads and provide you with helpful, actionable information about their performance. That's why we're rolling out new workflows and reports that bring ad extensions and assets together. As a result of this change, ad extensions will now be called assets to better align with this evolved identity.
Streamline how you manage ads
Previously, managing ads and assets like sitelinks were done in separate steps of the campaign creation process. Now, you'll find them in the same step when you create a Search or Performance Max campaign – making it easy to set your ads up for success from the start.
Apply assets like sitelinks as you create a responsive search ad
As you create assets and apply them to your campaign, the preview tool will automatically update so you can see them in the context of your ad. In addition, Google Ads will now recommend assets based on your chosen campaign goal. For example, if you've selected "Leads" as your campaign objective, we'll automatically recommend that you add a lead form asset. Any assets you create as part of this new workflow will also be available when you work on other campaigns and ad groups. This update will be rolling out in the coming weeks.
The new assets workflow makes it easier for us to create and manage sitelinks and other assets in our Performance Max campaigns. In addition, we can now view and customize the holistic messaging of our ad.

Michelle Moore
Director of Marketing, Tradovate
Get helpful, actionable information about your creative
In the new "Ads & assets" menu, the "Assets" page will provide reporting for all of the assets across your account. You'll see headlines and descriptions in the "Asset" table view, while the "Association" table view will show assets like images and prices. As you review associations, you'll be able to see how your creative assets perform at the account, campaign and ad group levels. To make it easier to understand performance, you can quickly filter reports by clicking an asset type at the top of the page.
When you review the combinations report, you'll be able to see assets like sitelinks, callouts, and images alongside your headlines and descriptions. With this view, it will be easier to review and make informed decisions about your creative as a whole.
Unified reporting in the "Assets" page will roll out over the coming weeks for all campaign types that previously supported ad extensions and the updated combinations report will roll out in the next few months. Any existing ad extensions will automatically transition to assets while maintaining their associations at the account, campaign and ad group levels. Learn more about this update in the Google Ads Help Center and check out our best practices guide for more ways to create effective assets.
Source: Official Google Ads and Commerce Blog
Don't have time to manage your Google Ads, configure landing pages and analytics scripts, or worry about which version of your ad generates the best ROI? That's OK! Search Engine Pros are here to help!
Give us a call at 805-627-3255 or contact us online today.