Reminder: Transition To Expanded Text Ads Before January 31, 2017
This is a friendly reminder that starting on January 31, you'll only be able to create and edit text ads using the expanded text ads format. You'll no longer be able to create standard text ads. While this will be the last date to create them, existing standard text ads will continue to serve. Expanded text ads can deliver great results, particularly with a commitment to testing new creatives.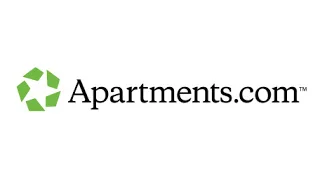 As one of the top places people go online to search for apartments, Apartments.com knows the importance of having a strong digital presence. Wanting to provide renters with even more information about its listings, Apartments.com added expanded text ads to its Search campaigns. Apartments.com's results were strong across its campaigns. It saw 15% and 10% increases in CTRs for expanded text ads on mobile and desktop, respectively.

While making similar improvements to your ads, keep these best practices in mind:

Implement multiple versions of your ads. Aim for at least 3-5 per ad group.
Leave your standard text ads running. You can't create new ones, but the old ones can still serve. Don't delete them until they stop receiving impressions on their own or the message is no longer accurate.
Plan to optimize your ad rotation for clicks or conversions. These options give preference to ads that are likely to perform better.
Focus your testing on headlines. They're the most important part of your ads.
Consider shorter headlines on things like brand terms where someone might not need more info.
Iterate new ads based on previously successful creative. Learn from what already works.
Add terms from user queries and your keywords in your longer headlines whenever appropriate.
Along with those best practices, remember that after January 31 you can pause and resume standard text ads, but it's best to create new expanded text ads.
As you prepare for expanded text ads to become the only way to create new text ads, check out our best practices guide for creating effective ads or our previously-hosted Hangout-on-Air for more advice. Take advantage of AdWords Editor, the AdWords API or the ETA Transition Helper to make these changes across your entire account.
Source: Official Google Webmasters Blog
Don't have time to manage your Google Ads, configure landing pages and analytics scripts, or worry about which version of your ad generates the best ROI? That's OK! Search Engine Pros are here to help!
Give us a call at 805-627-3255 or contact us online today.