Promote Curbside Pickup In Your Local Inventory Ads
In today's rapidly changing environment, people are looking for real-time updates when it comes to store information and product availability. Searches for "in-stock" grew more than 70 percent globally from the week of March 28 to April 4, as consumers sought to avoid ecommerce shipping delays. We're here to help you connect local shoppers with the products they need quickly, and promote your safer fulfillment options, like in-store and curbside pickup.
Using local inventory ads, retailers can show users that the products they are searching for are available for nearby store pickup. Now, you can indicate if you offer curbside pickup, right in your local inventory ads. This feature is available in the countries where local inventory ads have launched: Australia, Austria, Brazil, Canada, Denmark, France, Germany, Japan, Netherlands, Norway, Sweden, Switzerland, the UK and the U.S.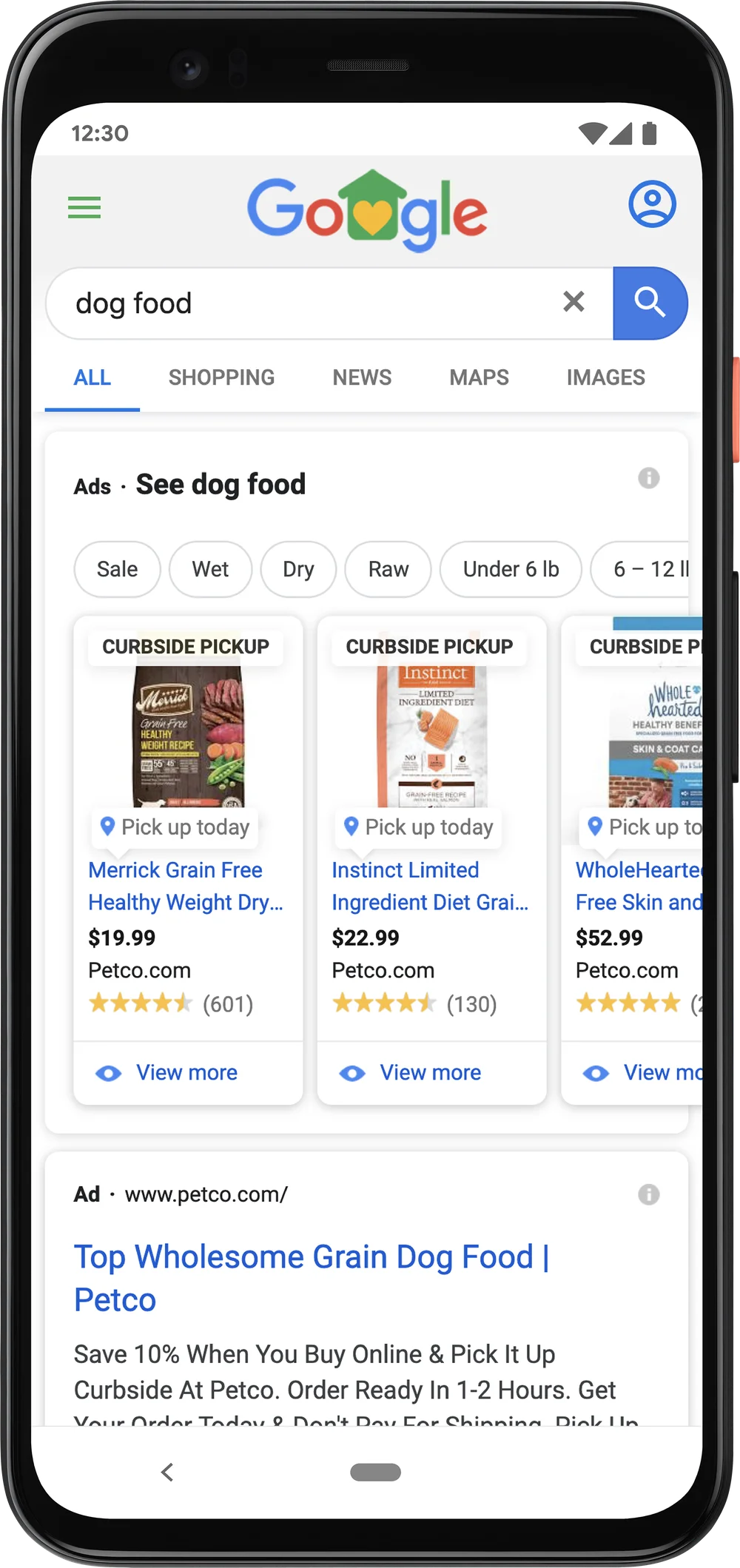 The curbside pickup badge can show on products available for store pickup
Petco is using the curbside pickup badge to highlight contactless pickup availability on essential products like pet food and supplies that are available nearby for same-day or next-day pickup. "As a trusted partner in caring for the overall health and wellness of pets, we're committed to ensuring pet parents have the essential products they need during this time," said Jay Altschuler, Petco Vice President of Media Transformation. "To make shopping easier and safer for both pet parents and our own employees, we've proudly made a number of changes including launching curbside pickup at most Petco stores nationwide."
The local inventory ads curbside pickup badge is currently in beta and available to advertisers who have completed the onboarding for store pickup. Reach out to your account team if you're interested in including curbside pickup in your ads, or complete this form.
If you aren't running local inventory ads, you can still let customers know whether your store offers pickup, delivery, or curbside pickup. Using Google My Business, you can add or edit attributes to your Business Profile that appear on Search and Maps. This is available globally.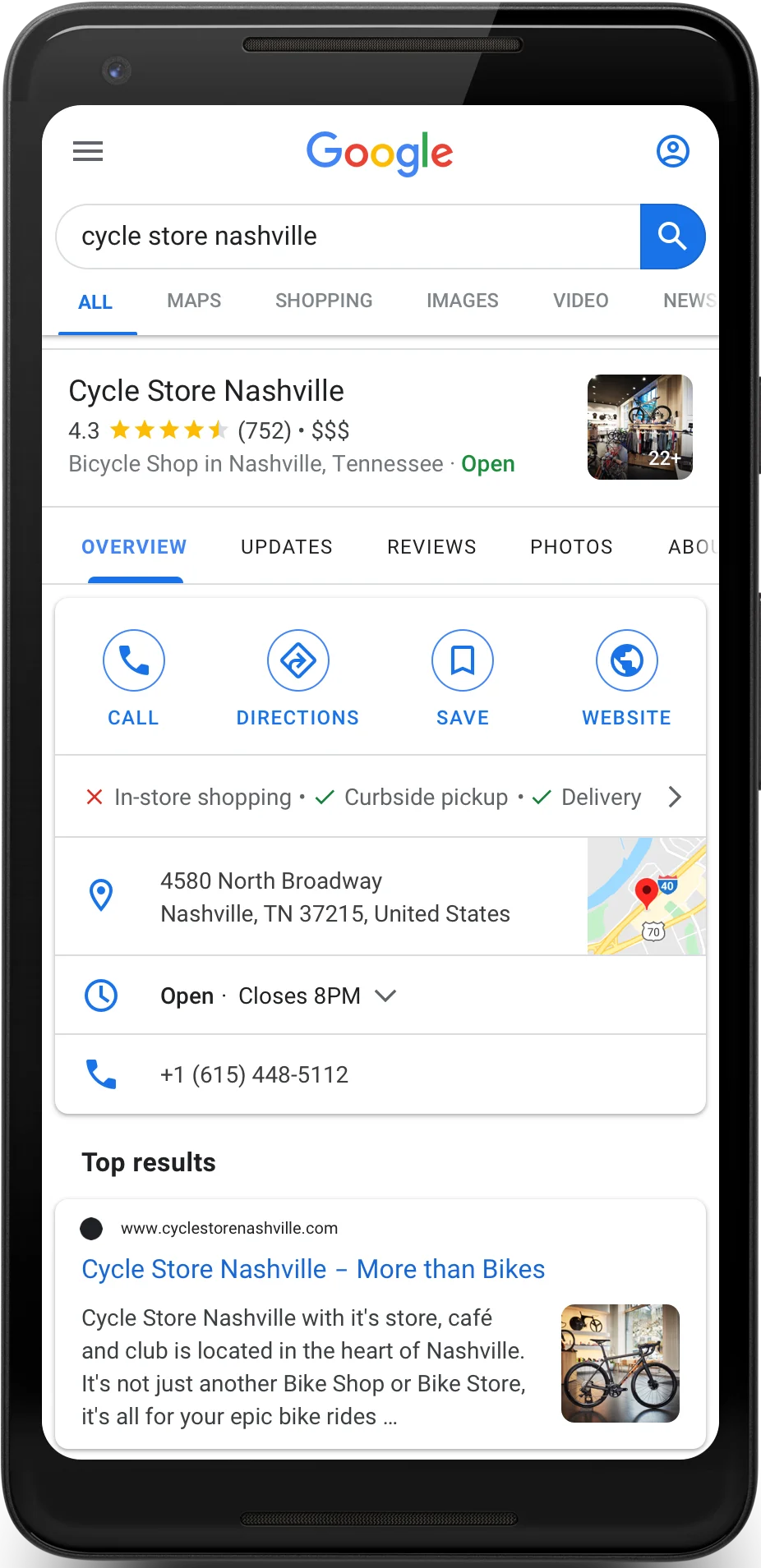 Show whether your store offers curbside pickup or delivery in your Business Profile
For additional help navigating your retail business through COVID-19, download our Retail Guide.
Source: Official Google Webmasters Blog
Don't have time to manage your Google Ads, configure landing pages and analytics scripts, or worry about which version of your ad generates the best ROI? That's OK! Search Engine Pros are here to help!
Give us a call at 805-627-3255 or contact us online today.