Make The Best Of YouTube Yours With YouTube Select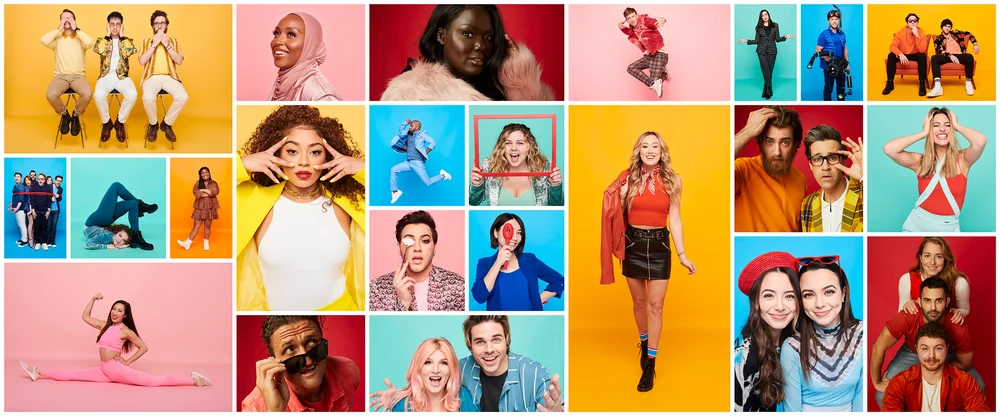 Helping you connect with your audience is our top priority. This is especially important as digital takes precedence in how we interact, communicate and stay connected.
To make this even easier for your brand, today we're announcing a new global content solution called YouTube Select—a reimagination and unification of solutions like Google Preferred and prime packs. It offers more flexibility to reach the audiences you can't find elsewhere in the content and places they choose to watch—with the confidence that your buy is brand-safe.
More content for greater relevance at scale
Viewers say YouTube offers the most extensive video library.1 To help you find the right content for your brand, YouTube Select surfaces a diverse mix of content packages called lineups—each tailored to globally and locally relevant needs like beauty & fashion, entertainment, technology, sports and everything in between.
This year, we're introducing a new offering called emerging lineups in the U.S. Emerging lineups provide an easy way to efficiently extend the reach of your campaigns among up and coming or niche channels, with the added benefit of brand suitability controls.
Beyond our lineups offerings, YouTube Select can now help advertisers reach new audiences across top YouTube apps and verticals like YouTube Kids, Sports, Music and Originals with sponsorships and programs. Across markets, advertisers should work with their local teams to customize the right YouTube Select plan for their needs.
More capabilities for the TV screen, and how you buy
Around the world, people are turning more and more to YouTube on the biggest screen in their home. This shift in viewing behavior means lineups contain more TV screen inventory than ever before.
For example in the U.S., over 100 million people watch YouTube and YouTube TV on their TV screen each month.2 And according to Comscore, YouTube has a higher household reach and share of watch time than the next 3 ad-supported streaming services combined.3
That's why we're introducing a dedicated streaming TV lineup as part of YouTube Select in the U.S. to help brands reach their audiences where they are watching. Streaming TV combines the best of YouTube TV and lineups content, both on TV screens. That means being able to easily reach your audience with a single, scalable offering on the big screen across the best content, including popular creators, YouTube Originals, live sports, feature length movies, timely news and more.
We also recently announced Brand Lift measurement on TV screens, which will be available globally for the YouTube app and coming soon for YouTube TV, to better help brands measure their results.
In addition to more capabilities on the TV screen, we are also bringing more choice to how you buy. Many countries, including most across Europe and Asia-Pacific, are making certain YouTube Select lineups available via Google Ads, Display & Video 360 and reservation. Connect with your Google sales team to learn more about the buying methods available in your region.
More certainty in your campaigns
With YouTube Select, you can be confident that your ad buys are brand-safe. You'll have access to advanced brand suitability controls, as well as the option to only serve ads on videos that have been machine classified and human-verified across all lineups (lineup/market dependent).
Harriet Perry, General Manager at OMG Digital says "For Omnicom Media Group UK, the ability to build relevant and customized content plans to support the unique needs of each of our clients is critical. The YouTube Select product will allow us to achieve this, and will also provide us added controls like human verification and brand measurement. Additionally, we are excited about YouTube Select's audience and scale on OTT/connected TV devices, which will be a core part of our overall connected TV strategy."
With more content, capabilities and certainty, YouTube Select offers an easier way for you to authentically connect with your audience at scale. Most importantly, YouTube Select helps drive real results for your business. In 2019, global lineups delivered an average awareness lift of 13 percent and an average purchase intent lift of 9 percent.4 And in an MMM meta-analysis we commissioned with Nielsen in the U.S., YouTube Select lineups had greater ROI than TV in 73 percent of MMMs that measured YouTube Select lineups, Other Digital, and TV in 2016-2018.5
Make the best of YouTube yours with YouTube Select.
Explore YouTube Select programming on our website. Connect with your Google sales team to learn more about YouTube Select offerings and rollout timing in your region.
---
1. Google/Talkshoppe, US, whyVideo study, n=2000 A18-64 Genpop video users, Feb 2020
2. YouTube Internal Data, US, March 2020
3. Comscore OTT Intelligence, Oct. 2019, US
4. YouTube Select Brand Lift (formerly Google Preferred lineups), 2019, Global
5. Commissioned Nielsen MMM Meta-Analysis, 2016-2018. Base: a list of studies selected and compiled by Nielsen, consisting of all available CPG studies completed in 2016-2018 that contain YouTube ALineups (formerly Google Preferred), Other Digital, and TV results. This list includes 45 studies for US Brands across all CPG categories. ROI is "Retail ROI," defined as total incremental sales divided by total media spend. Incremental offline retail sales measured for TV represents average across all TV broadcasters.
Source: Official Google Webmasters Blog
Don't have time to manage your Google Ads, configure landing pages and analytics scripts, or worry about which version of your ad generates the best ROI? That's OK! Search Engine Pros are here to help!
Give us a call at 805-627-3255 or contact us online today.