How retailers can stand out this holiday season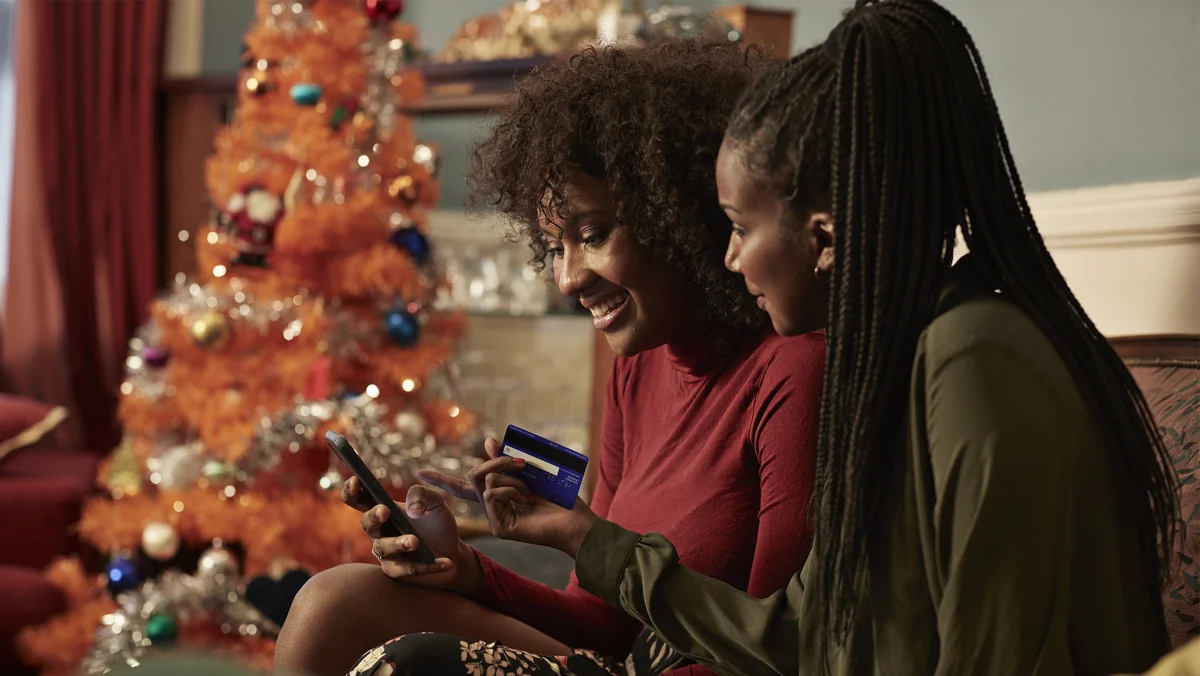 The holiday season is just around the corner and consumers are already ramping up their shopping. For example, U.S. searches for "holiday gift ideas" in August have already surpassed 2020 levels. As of June, 58% of U.S. holiday shoppers said they will shop online more this season than in previous years and 59% said they will shop earlier to avoid an item being out of stock.1
Consumers are leaning into the blended online and in-store shopping experience, with digital-first behaviors like curbside pickup and buy-online-pick-up-in-store likely to continue as we head into the holidays. As of mid-August, 70% of U.S. shoppers are buying the majority of the items they need in stores, compared to 61% in June.2 For more holiday insights to help you prepare for your busiest season, tune in later today for Think Retail on Air at 10 a.m. PDT.
Get ready to meet customers wherever they like to shop! Here's a checklist to help you maximize success during the most important shopping season of the year.
1. Highlight your differentiated fulfillment options
Quick shipping and easy returns are top-of-mind for shoppers this year; 78% of U.S. holiday shoppers say they will shop at stores that offer free shipping.3 Today, we are announcing new shipping and return annotations in Google Search and Shopping results – across free and paid listings. Shoppers can now see when their orders will arrive, with shipping annotations like "Free delivery by Fri, Dec 24," "Get it by Dec 24" and "Free X-day" for products that ship for free in five business days or less.
To give shoppers more confidence in their purchases, you can now indicate extended holiday return windows with return annotations like "Free 90 day returns" or "Free returns until Jan 31."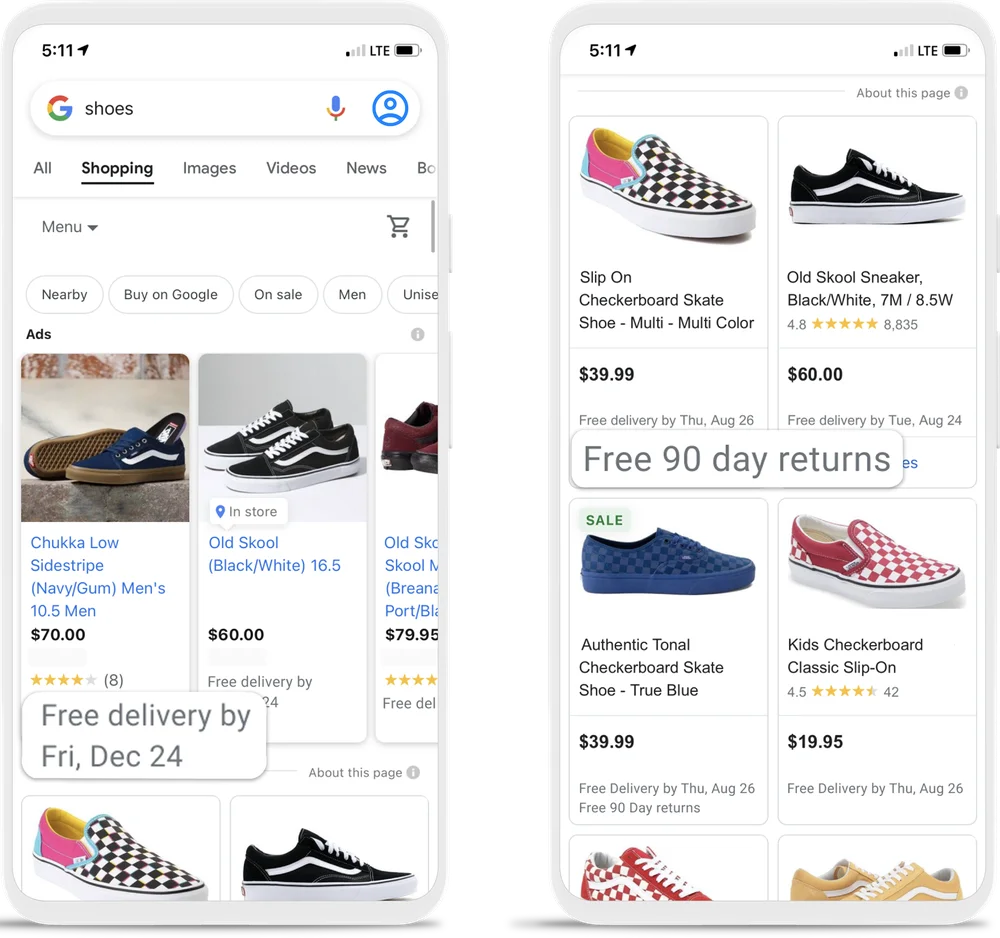 2. Showcase your products in more places across Google
Every day, hundreds of millions of people come to Google to shop and explore products. Showcase your products in free listings across Google to help them find what they're looking for. If you use Shopify, WooCommerce or GoDaddy, you can now get started right from their platform. Seamlessly sync your products to show up on Google for free and boost your products to reach even more shoppers with Smart Shopping campaigns to utilize machine learning, or Shopping campaigns to maximize control.
You can also turn your YouTube video into a virtual storefront to showcase your most popular items. Connect a product feed to either your Video action campaigns to drive customers to your site, or to your App campaigns to take them to your app. In the coming weeks, most advertisers will be able to link a product feed to Discovery ads to show more relevant products in moments where customers are exploring their interests in Google's feeds.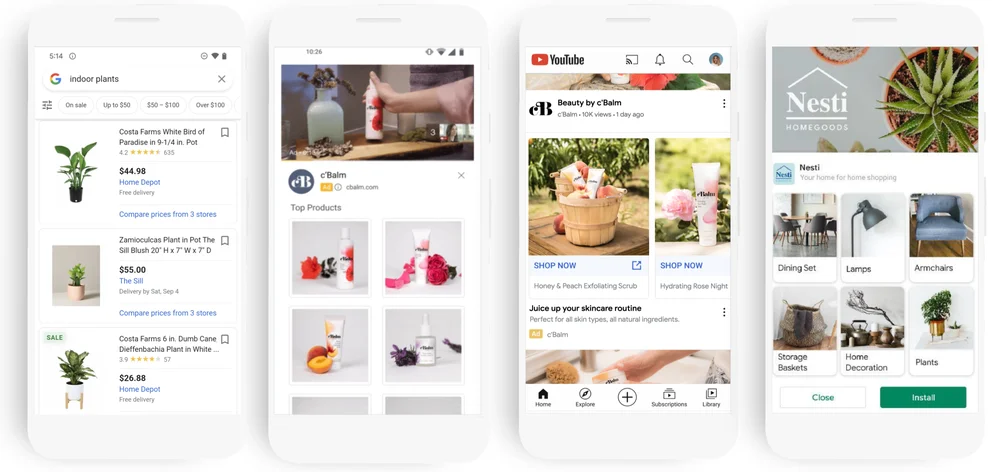 3. Connect with shoppers in the physical world
Shoppers don't just turn to Google for things they want to buy on the web; they also use Google to find what they need nearby. For example, searches for "open now near me" have grown globally by more than 200% year over year.4 In the U.S., searches for "local gift shops near me" have increased 440% in just the past month as people switch between online and offline shopping — more than ever before. If your physical stores are open for in-store shopping, it's crucial to make sure your customers can easily find you online.
Start by building your digital storefront, so shoppers can find information about your nearby stores and the products you have available in them. Keep your Business Profile up to date to ensure customers see accurate business hours, in-store services and safety measures. Help customers feel more confident in their in-store shopping trips by listing your local products for free on Google, or promoting those available for in-store pickup or curbside pickup using local inventory ads.
If you have store-specific goals, like in-store promotions or location reopenings, you can promote your stores to local shoppers using Local campaigns. Easily connect with holiday shoppers searching for businesses like yours on Google Maps, Search, YouTube and the Google Display Network and help them find what they need at your local store.
Many of your customers alternate between shopping online and in-store depending on their comfort level and community guidelines. Google offers a variety of ways to measure the impact that your online ads have on your physical store, including store visits and store sales measurement. You can then act on this data by adding it to your Smart Bidding to grow total sales, whether they happen online or offline.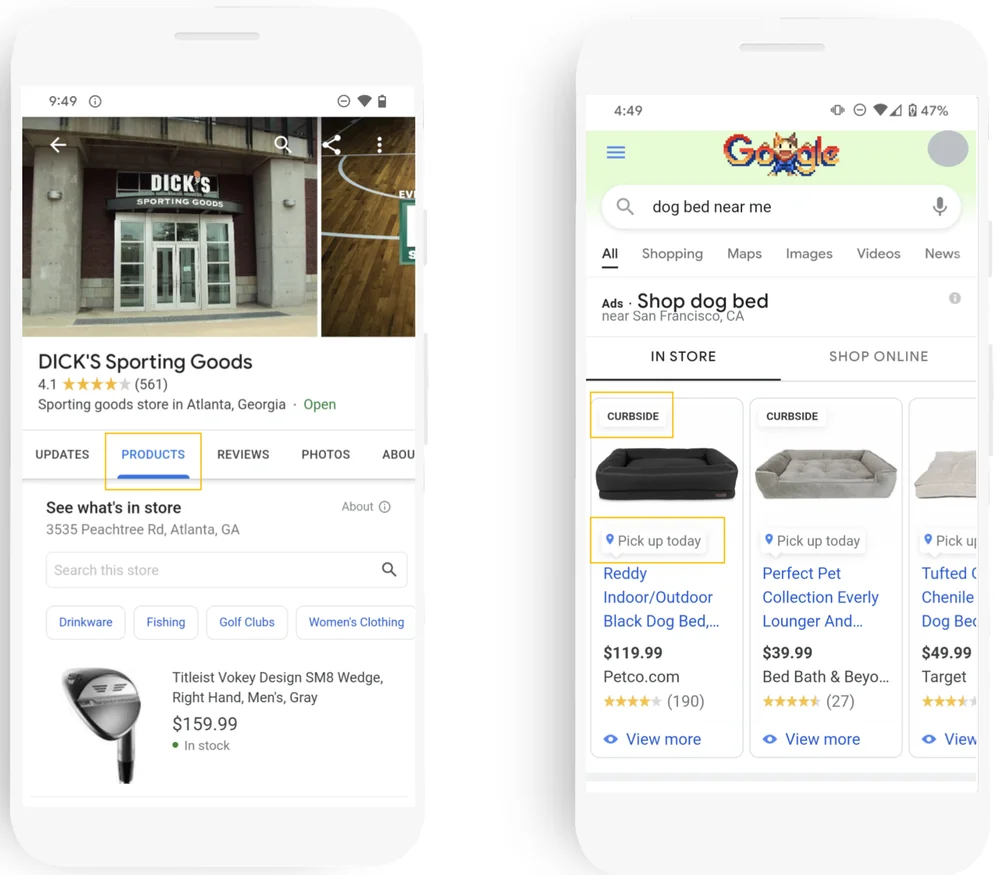 4. Prepare for the rush using automated formats, planning tools & reports
It's more challenging this year to plan your holiday marketing campaigns, so we've introduced more tools and reports to help you focus on profitability. Starting with seeing the most popular brands and products, check out the best sellers report to help you decide which new brands and products to stock for the holidays. If you're running sales or promotions to move inventory especially in the lead up to Black Friday or Cyber Monday, then you'll soon be able to see real-time with deals reporting in Merchant Center.
As you set up your ad campaigns for success, tools like the Insights page and Performance Planner can help you identify trends and plan budgets so you're not missing out on shopper demand. And if your business has an app, you can verify you're sending shoppers to the right places in your app using two new tools: the deep link validator and impact calculator.
Grab your virtual front row seat at Think Retail on Air
For more holiday shopping insights, join us for Think Retail on Air today at 10 a.m. PDT. After the live keynote, we'll have hands-on sessions where we'll dive deeper into specific product solutions and best practices. If we'll miss you at 10 a.m. PDT today, you can catch it on demand anytime after the live show.
We hope these solutions can help you prepare for a successful holiday season!
---
1. Google commissioned Ipsos COVID-19 tracker, US n-506 Online consumers 18+ that plan to shop for the holidays, June 17-20, 2021
2.  Ipsos COVID-19 Tracker, US ~n=1000 online consumers 18+ per market. Aug 12-15, 2021
3. Google commissioned Ipsos COVID-19 tracker, US n=515  online consumers 18+ who will shop for the holiday season. June 17-20, 2021
4. Google Data, Global English, Jun 1, 2021 - Jul 30, 2021 vs Jun 1, 2020 - Jul 30, 2020
Source: Official Google Webmasters Blog
Don't have time to manage your Google Ads, configure landing pages and analytics scripts, or worry about which version of your ad generates the best ROI? That's OK! Search Engine Pros are here to help!
Give us a call at 805-627-3255 or contact us online today.