Google announces the new Transparency Center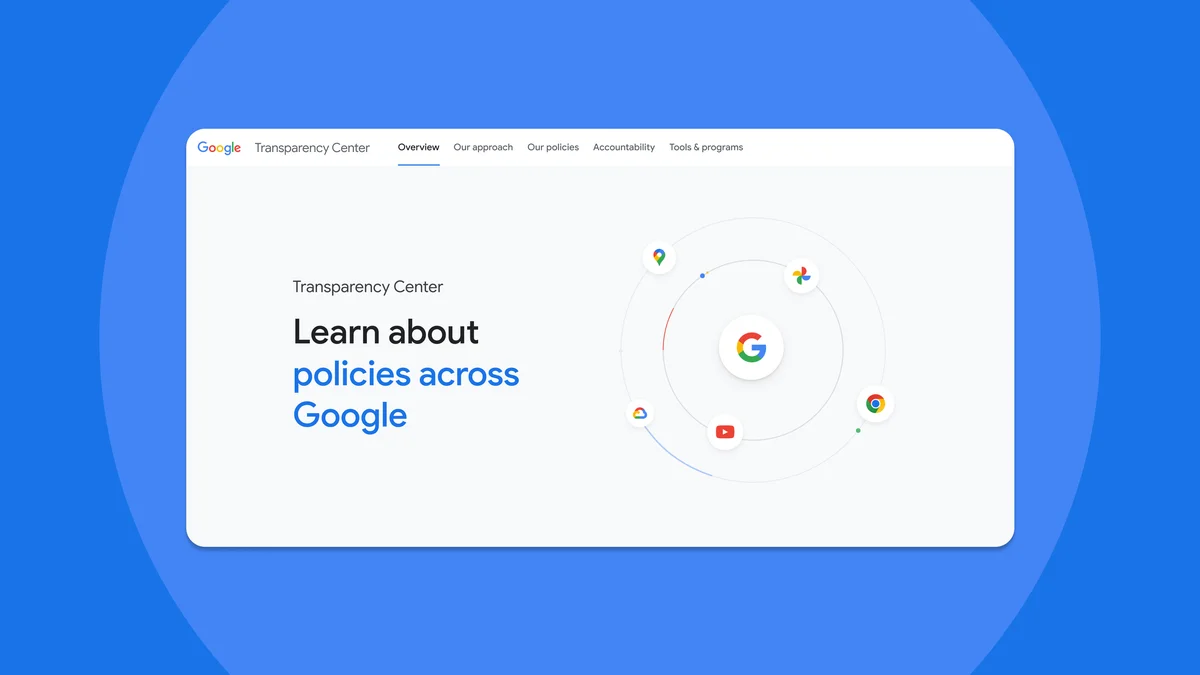 Billions of people turn to Google every day for access to trustworthy information and content, and we take this responsibility seriously. Our terms of service, product policies, developer policies and community guidelines all exist to keep users safe as we strive to deliver on our mission to make information universally accessible.
Today, we're launching the Transparency Center — a central hub for you to learn more about our product policies.
The Transparency Center collects existing resources and policies, and was designed with you in mind, providing easy access to information on our policies, how we create and enforce them, and much more, including:
Our policy development process
Policies by product or service
Reporting & appeal tools
Transparency reports
Google's principles for privacy and AI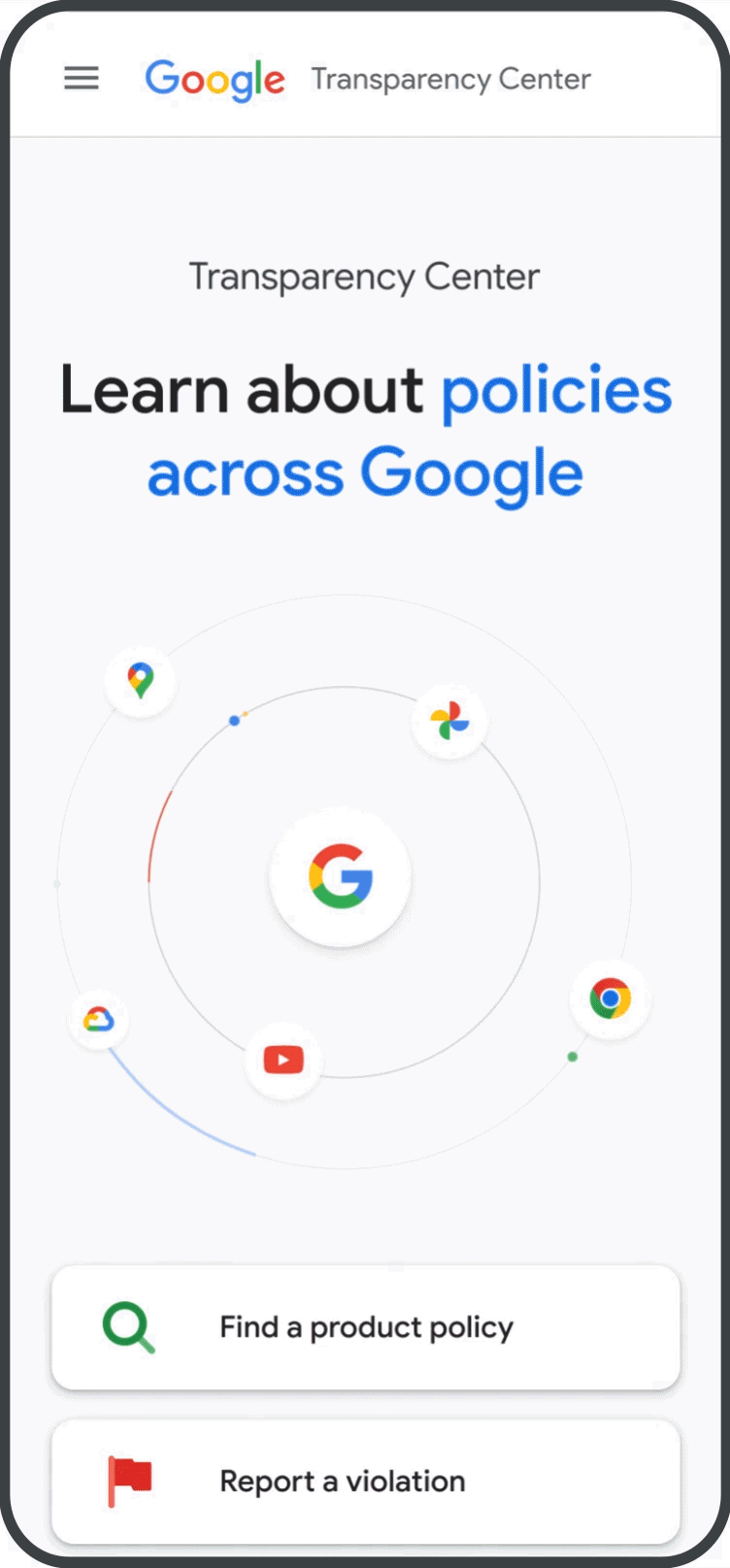 Learn about our policies and how we enforce them

As the online threat landscape changes, our policies evolve, helping to prevent abuse on our platforms. And since the uses of our products differ, we tailor our policies to each platform, aiming to create a safe and positive experience for everyone. With the Transparency Center, you can learn about our policy development process, how we enforce our policies, and view each policy by product and service.
Some of our most important guiding principles are also available to view, including Google's AI principles — first launched in 2018. By giving you access to our policies and principles, we aim to make it easy to understand the terms, rules, and guidelines for users, developers and creators alike.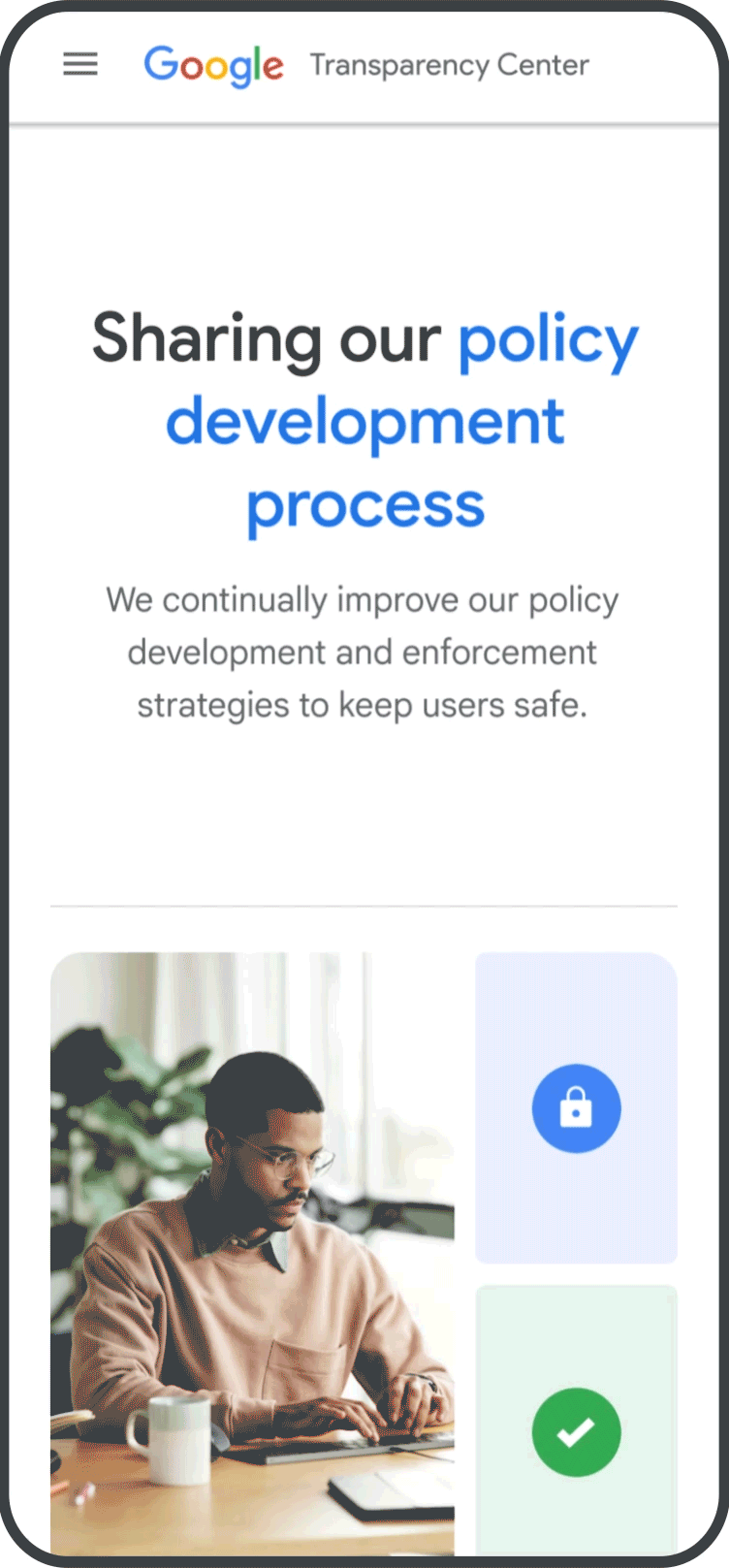 Read transparency reports

We first launched transparency reports over a decade ago, showing how government policy impacts access to information and informs discussions about the free flow of information online. You can access the Transparency Center to read more about the background of our transparency reports, insight into how we enforce our policies across products, and where to view them in full.
Access tools for reporting and appeals

The Transparency Center has a dedicated page to help you find ways to report harmful content and make appeals across several of our services. Our appeals process aims to ensure due process, efficiency and transparency for users appealing our enforcement decisions.
Our commitment to transparency

By providing increased transparency about how we handle access to information, moderation across our platforms and some of our key safety practices, we hope you'll find it useful and easy to find helpful information.
Source: Official Google Transparency Center Blog
Don't have time to manage your Google Ads, configure landing pages and analytics scripts, or worry about which version of your ad generates the best ROI? That's OK! Search Engine Pros are here to help!
Give us a call at 805-627-3255 or contact us online today.