Google Ads: Reach Gen Z audiences where they are on YouTube with new music ad solutions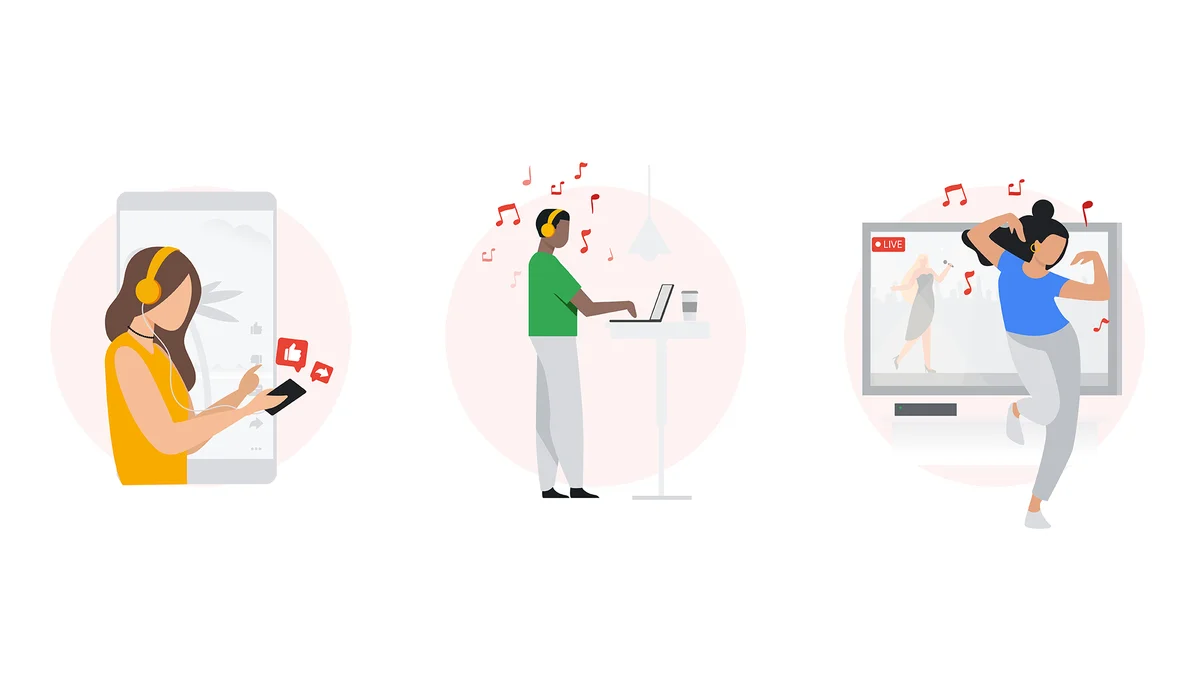 Coachella is one of music's largest stages. For those unable to make it to the desert in person, YouTube was the place to keep up with the festival live — whether they were hosting a streaming watch party with friends, catching up with behind-the-scenes Shorts footage or listening on-the-go from their phone.
And YouTube is the ultimate destination for content during festival season, especially among Gen Z who come to the platform to share and engage with videos ranging from performance highlights to outfit inspiration, vlogs and more.
That's why we're making it easier to reach Gen Z audiences (ages 18-24) with the introduction of new AI-powered music ad solutions that will get your brand in front of trending music, such as music from headliner BLACKPINK. These will be available across devices and formats including long-form, audio and — coming soon — YouTube Shorts.
Reach Gen Z audiences wherever they are
YouTube has always been where audiences like Gen Z go to experience music on another level. With over 100M songs in the YouTube Music catalog globally and localized versions of YouTube in over 100 countries and 80 languages1, it's all here.
And, according to research agency TalkShoppe, viewers report splitting their viewing time across many different video formats — with Gen Z (18-24) spending no more than 22% of their viewing time watching one format.2 To help you reach Gen Z (18-24) no matter how they're consuming music on YouTube, we're announcing two new music ad solutions that will be available to advertisers in the coming months: Gen Z Music and a Trending Music on Shorts pilot.
Use Gen Z Music to reach your audience across long-form and audio
It's a no-brainer that songs by the likes of Bad Bunny, Doechii and Rosalía are popular with Gen Z, but most brands don't realize that classic hits by Cyndi Lauper and underground music from the latest soon-to-be superstars are popular with Gen Z on YouTube, too.
To align your brand with the music most popular with Gen Z at the moment, we're launching the Gen Z Music package — available now for long-form and audio. It leverages AI-powered signals across YouTube to identify songs trending with Gen Z (18-24), so you can reach them with the music they know and love.
Music is what connects people, and when advertisers surround the music Gen Z is playing on a loop, they have an opportunity to connect with them too.
Bring awareness to your brand through Trending Music on Shorts
The opportunity to reach Gen Z doesn't end there. This audience uses short-form video to participate in pop culture, discover new hits and engage with their favorite musical artists. YouTube Shorts has amassed over 1.5 billion monthly logged-in users and over 50 billion daily views.3 That's why, in the coming months, we'll begin piloting Trending Music on Shorts for advertisers.
Music takes on a life of its own on Shorts, skyrocketing in popularity through trends and challenges. Recently, Gen Z fans across the world took to Shorts, using Miley Cyrus' 'Flowers' as the backdrop music to their content, showing all the ways they're practicing self-love.
These Shorts received millions of views and speak to all the creative ways in which Gen Z uses short-form video on YouTube to express themselves and connect with artists. Soon, your brand can get in on the love by surrounding Shorts using trending music.
Why use music on YouTube to reach Gen Z
According to Pew, more U.S. teens use YouTube than any other social platform.4 And now more than ever, Gen Z music fans want to discover, consume and participate in music across multiple formats.
From Shorts to longer-form content, YouTube is the only platform where viewers can discover trending new music, listen to full songs and join music trends all in one place. In fact, 59% of Gen Z (18-24) agree that they use short-form video apps to discover things that they can watch longer versions of, according to Ipsos.5
No matter the format or device — YouTube is where you can meet Gen Z listeners wherever they are in their music journey.
Source: Official Google Ads Blog
Don't have time to manage your Google Ads, configure landing pages and analytics scripts, or worry about which version of your ad generates the best ROI? That's OK! Search Engine Pros are here to help!
Give us a call at 805-627-3255 or contact us online today.