Google Ad Manager: Get to Know Our Privacy and Data Tools
As people's expectations for privacy online shift, publishers are experimenting with new strategies to position their businesses for the next era of digital advertising. We believe the key to finding success in the privacy-first future lies in the unique relationships you've formed with your audiences. By investing in solutions that deepen these relationships, you can build trust and valuable first-party audiences to boost your revenue potential.
To help publishers adapt to this important new reality, we're developing a suite of privacy and data solutions for our Google AdSense, AdMob and Ad Manager monetization platforms. Here's an overview of how you can use these tools in Ad Manager to build trust, create value and activate your first-party data.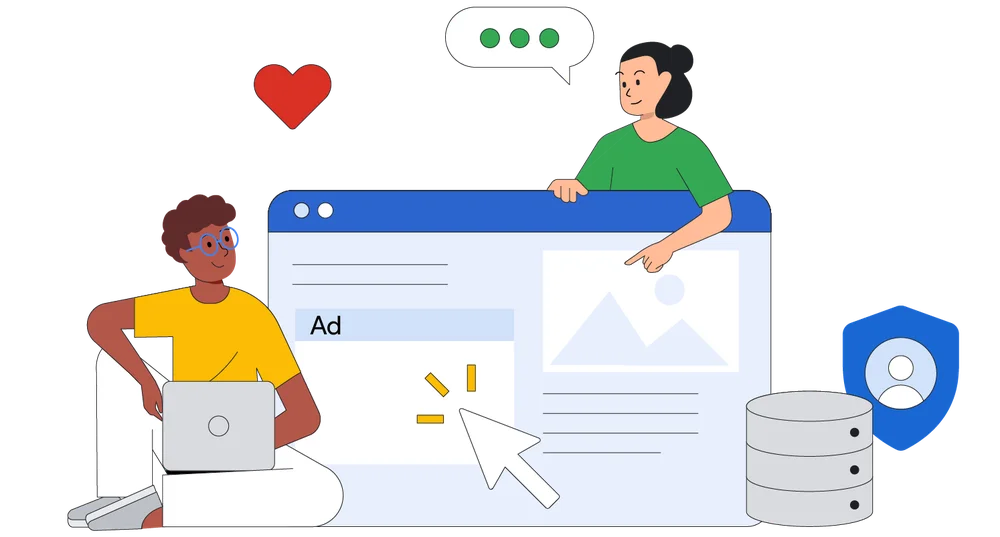 Build trust
Over 60% of people expect businesses to personalize their experiences, but many have lost trust in how their data is being used online. To build trust with people, respect their privacy choices and be transparent about how you intend to use their data. Ad Manager offers a number of features to help partners communicate with their audiences more effectively and adapt to changing privacy regulations.
Communicate with audiences directly
Ad Manager offers integrated privacy and messaging tools that can be used to test, gather and measure consent across sites or apps, gather opt-out requests or recover lost revenue from ad blocking users.
Adapt to privacy regulations
To ensure your ads business is protected, make it a top priority to manage new and existing privacy regulations. To help, we've developed granular controls that allow publishers to limit or fully restrict ads personalization when needed. These settings can help you respect user consent, protect minors and manage who has access to your data.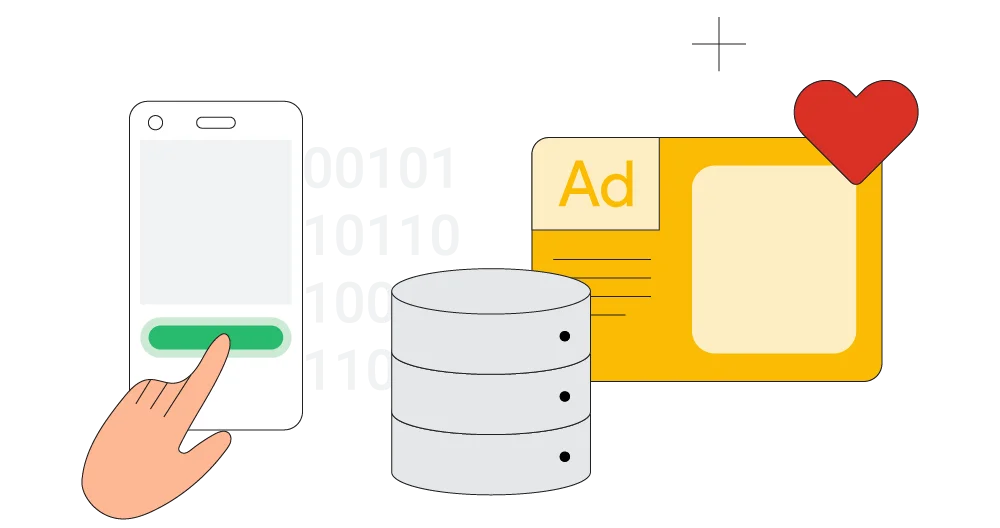 Create value
Because of increased privacy concerns, global regulators and technology companies have taken steps to restrict signal use — such as third-party cookies and device IDs — that the digital advertising industry has relied on for decades. Today, over 80% of advertisers are dependent on these signals to personalize ads.1
We believe there is an opportunity for you to use first-party data gathered from your direct relationships with users to replace key functionalities that third-party cookies and device IDs provided. Here's how to do it.
Set first-party identifiers
First-party IDs enable core ad functionality, like frequency management and ads personalization, that third-party cookies and device IDs previously provided, while also protecting user privacy. For publishers with less resources, publisher first-party cookies for web and same app key for mobile are a good fit because they're set by Ad Manager on your behalf. Publisher provided identifiers (PPIDs) serve a similar purpose as publisher first-party cookies and same app key, but offer more flexibility because they're set by publishers themselves.
Build first-party audiences
Every publisher has access to first-party data, but for some, tapping into the benefits of that data has been complicated. Ad Manager is investing in a number of features to help you easily create and activate contextual and first-party audiences. Solutions like key-values, publisher provided signals and audience solutions allow you to develop audience segments in ways that best align with your data strategies and technical skills.
Develop enhanced data narratives
To unlock the full potential of your data, it's important to understand how your audiences are engaging with your ads and content. To make it easier for partners, we offer a number of straightforward measurement solutions. Ad Manager's traffic explorer, for example, enables you to develop enhanced narratives about your data by analyzing audiences and inventory using intuitive dashboards.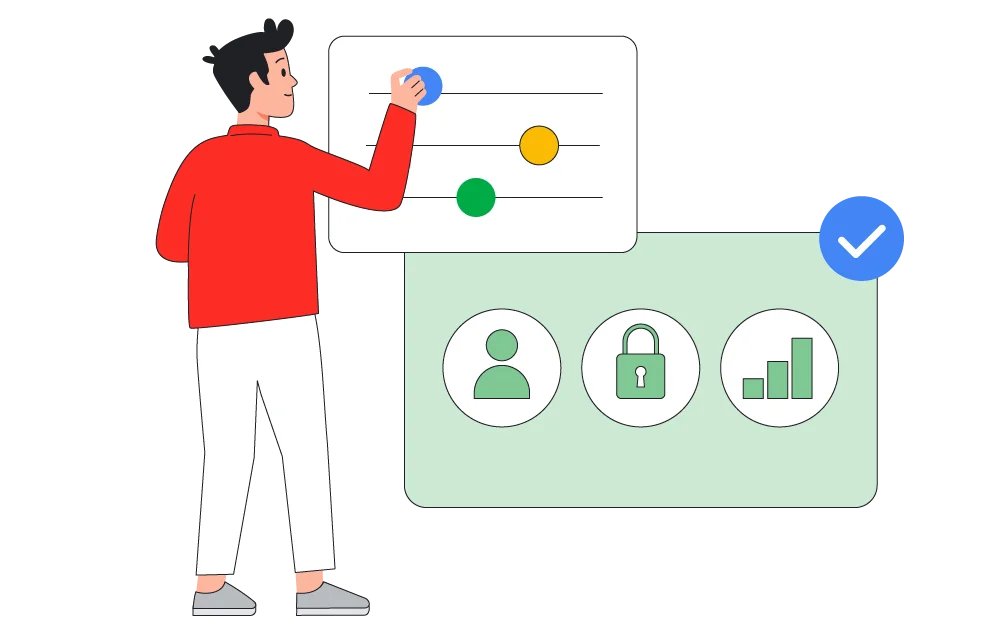 Control activation
Around 75% of publishers believe today's privacy changes will shift power from media buyers to media sellers.2 We've heard from many of our partners that the ability to control how their first-party data is used is paramount to their long-term success. Our vision for Ad Manager is to provide you with the flexibility to activate your data in ways that best support your business goals. Here's three ways we help partners do this.
Activate data across sales channels
Publishers have always been able to onboard and activate their first-party data in traditional reservations and programmatic direct deals, but using that data in the programmatic auction is a new capability. To help you scale the use of your data and identifiers, we've introduced a series of new solutions in Ad Manager. Features like publisher provided signals and PPID for programmatic enable you to use your proprietary signals to improve performance and the value of your auction inventory.
Share data with trusted buyers
We support publishers in all aspects of their businesses, including making it easier for partners to share signals with their buying partners. To support trusted, direct relationships between publishers and buyers, we've introduced secure signals. Secure signals allows Ad Manager partners to share their data and identifiers with Authorized Buyers and Open Bidders in a secure way. Publishers who opt to use this feature will have control over what data is passed and which bidders receive the signals.
Evaluate the Privacy Sandbox
The Privacy Sandbox initiative led by Chrome and Android aims to create technologies that protect people's privacy online, and give companies and developers the tools needed to build thriving digital advertising businesses. Ad Manager teams are continuing to test and evaluate these new technologies, giving publishers the ability to determine whether or not they're right for their businesses.
Bring it all together
There is no doubt that changes driven by privacy concerns have complicated the advertising industry. But 65% of U.S. publishers are optimistic that privacy-related changes will benefit the industry in the long run.3
We're working to make the transition to a relationship-based monetization approach as streamlined as possible for our partners. That way, you can continue to produce and publish the content we all love, and the ad-supported internet can continue to thrive.
For a deeper dive on Ad Manager's solutions, watch our latest webinar, or download Ad Manager's new action guide and feature glossary to begin implementing these solutions today. Lastly, stay tuned for additional AdSense and AdMob specific updates coming later in 2023.
Source: Official Google Ad Manager Blog
Don't have time to manage your Google Ads, configure landing pages and analytics scripts, or worry about which version of your ad generates the best ROI? That's OK! Search Engine Pros are here to help!
Give us a call at 805-627-3255 or contact us online today.