Data Privacy Day: Seven Ways We Protect Your Privacy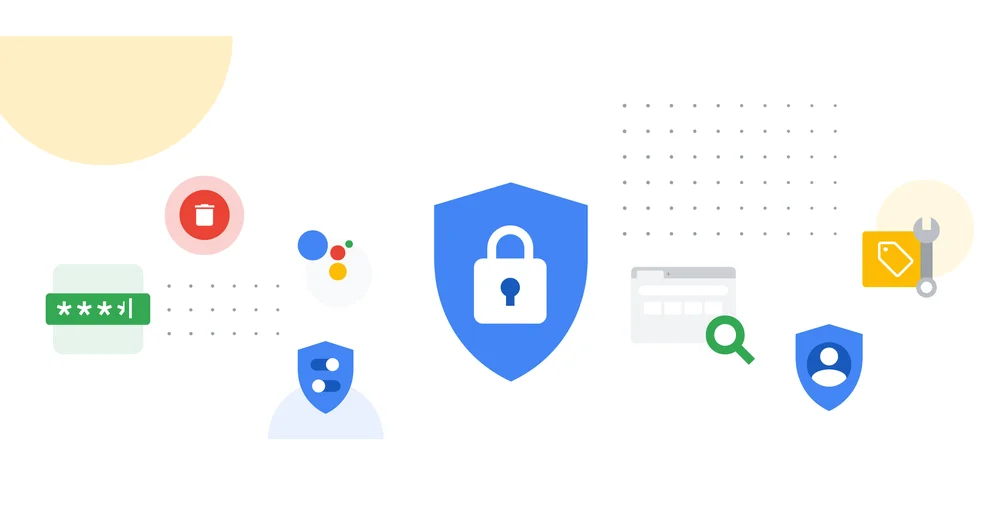 Keeping you safe online is a top priority at Google, especially for the thousands of Googlers who work on privacy and security around the world. Today on Data Privacy Day, we're sharing some of the many ways we keep you safe online and across our products—from built-in protections to easy tools that keep you in control of your privacy.
1. Keep your passwords safe
Password Manager in your Google Account helps you remember and securely store strong passwords for all your online accounts. With Password Checkup, one click will tell you if any of your passwords are weak—whether you've reused them across multiple sites, or if we've discovered they've been compromised in a third-party data breach—and we'll give you the link to change them.
2. Let Google automatically delete your data
With auto-delete for Location History, Web & App Activity and YouTube History, you can choose to have Google automatically and continuously delete your activity and location history after 3 or 18 months. You can also control what data is saved in your account with easy on/off controls in your Google Account, and even delete your data by date, product and topic.
3. Use your favorite Google apps in Incognito mode
Incognito mode has been one of our most popular privacy controls since it launched with Chrome in 2008, and last year we added it to YouTube and Google Maps. Tap from your profile picture to easily turn it on or off. When you turn on Incognito mode in Maps, your activity—like the places you search or get directions to—won't be saved to your Google Account. When you turn off Incognito mode, you'll return to a personalized Google Maps experience with restaurant recommendations, information about your commute, and other features tailored to you.
4. Try hands-free privacy controls with the Google Assistant
You can also manage your privacy settings with help from the Assistant. Just say, "Hey Google, delete everything I said to you last week" to delete Assistant activity from your Google Account, or "Hey Google, that wasn't for you," to tell the Assistant to forget what it heard if the Assistant responds to something that wasn't actually a question or request. And to learn how Google keeps your data private and secure, just ask, "Hey Google, how do you keep my data safe?"
5. Browse the web safely with Chrome
Safe Browsing in Chrome automatically protects you from malicious ads and warns you before you visit dangerous sites or download suspicious files. If you use Chrome, your password protections are automatically built-in. We'll warn you if your username and password have been compromised in a known breach as you log into websites.
6. Check in on your privacy settings across your apps and devices
Data Privacy Day is a great time to check in on your privacy and security settings. Take a Privacy Checkup and we'll walk you through key privacy settings step-by-step. You can do things like choose what data—such as your location and search history—gets saved to your Google Account or control what ads you see. When you're finished, head over to Security Checkup for personalized recommendations to help protect your data and devices, like managing which third-party apps have access to your account data.
7. Control what ads you see from Google
We do not sell your personal information to anyone and give you transparency, choice and control over how your information is used. If you're curious about why you're seeing an ad, you can click on Why this ad for more information. If you no longer find a specific ad relevant, you can choose to block that ad by using the Mute this ad control. And you can always control the kinds of ads you see, or turn off ads personalization any time in your Ad Settings.
No matter how you use our products, it's our responsibility to keep your data private and secure. That's why we work every day to build the best privacy experiences and strongest protections, and we'll continue our ongoing efforts to make privacy and security simpler for you.
Source: Official Google Webmasters Blog
Don't have time to manage your Google Ads, configure landing pages and analytics scripts, or worry about which version of your ad generates the best ROI? That's OK! Search Engine Pros are here to help!
Give us a call at 805-627-3255 or contact us online today.