At Google I/O, New Features To Find The Right Users For Your App
Last year at Google I/O, we shared our mission to make app growth easier with the launch of Universal App Campaigns – one simple campaign that surfaces apps to billions of consumers who use Google Play, Search, YouTube, and more. It's working, and more people are discovering apps on Google than ever before. Over the past year—and thanks to Universal App Campaigns—we've more than doubled the volume of app installs driven by ads, and to date we've delivered more than 2 billion downloads to developers.
Today at Google I/O, we're announcing multiple improvements to Universal App Campaigns to make it an even more powerful tool for app developers to find the right users for their app.
Making app growth simple for iOS developers
First, Universal App Campaigns are expanding beyond Android to help developers grow their iOS apps. Now, all app developers can tap into the simplicity and power of Universal App Campaigns to reach billions of Android and iOS users on YouTube, the Google Search App, and the Google Display Network. Universal App Campaigns for iOS are available in beta today and will roll out to all developers in the near future.
Finding more valuable users with less effort
Second, we're helping developers more easily grow an active user base by finding the right user from the start. Instead of reaching any user to install their app, developers can now also find customers who are likely to be valuable users of their app. A recent study1 showed that 17% of users drive 85% of app revenue, which is why successful apps are shifting their focus from volume to finding more of the right customers.
Universal App Campaigns will automate targeting, bidding, and creative generation to find your most valuable users based on your in app conversions. Just tell us the in app events that matter to you, whether it's reaching level ten in your game, subscribing to your service, or making a purchase in your app, and we'll do the rest. Our models evaluate countless signals and constantly learn and adjust, meaning every ad is based on the freshest, most relevant data. The best thing is that we do all the hard work in the background, predicting which users will be valuable and acquiring them at the right price. These innovations are in testing and will roll out in the coming months.
Pocket Gems has already been leaning on the automation of Universal App Campaigns to find quality users at scale, as David Rose, Director of Performance Marketing said: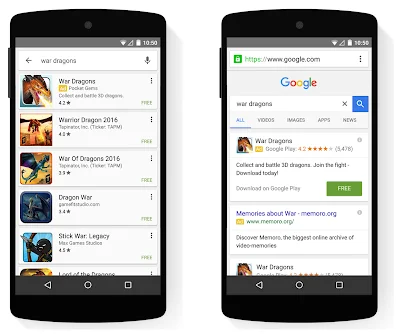 More ways to reach the right customers at the right moments
That's not all. We're creating more chances for developers to show ads where users go to watch, discover, and communicate. Universal App Campaigns will soon reach more users on YouTube, as well as introduce a new opportunity to reach users on top of tabs in Gmail.
Insights made for apps Finally, we know app developers need the best user insights to build better apps and power their marketing campaigns, so we're particularly excited about Firebase Analytics, our new analytics platform designed for apps from the ground-up that was announced at Google I/O earlier today. It provides prebuilt engagement and in-app actions that will help manage your conversions and lifetime value for AdWords campaigns and over 20 third-party ad networks. If you're an AdWords user you can funnel these conversions into AdWords so it's even easier to optimize campaigns to the things you care about.
SparkPeople, one of our early testers in the health and fitness sector, is already gaining more insights and taking a longer term view of app audience growth by linking AdWords accounts to Firebase: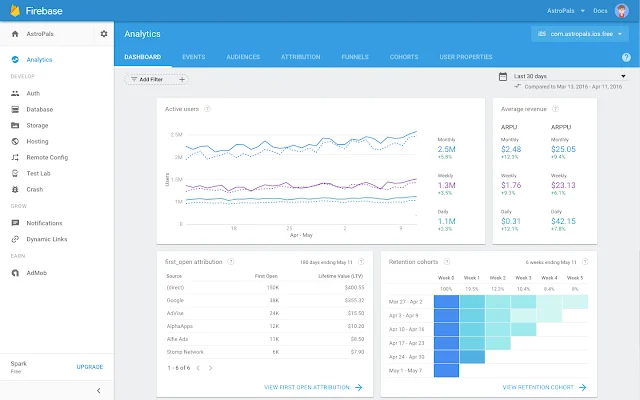 We look forward to helping many more developers build and grow successful businesses. At Google I/O, we'll be sharing essential insights and best practices on how to drive growth with Google tools. You can take part too by viewing the live streamed and recorded sessions here. Happy I/O!
---
1. State of Mobile Acquisition, RadiumOne
Source: Official Google Webmasters Blog
Don't have time to manage your Google Ads, configure landing pages and analytics scripts, or worry about which version of your ad generates the best ROI? That's OK! Search Engine Pros are here to help!
Give us a call at 805-627-3255 or contact us online today.