A Guide to Common Google Ad Manager Policy Questions
Ad Manager program policies help ensure we preserve a healthy digital ecosystem for the benefit of all users, advertisers and publishers. But we know we can do more to help Ad Manager partners better understand our policies. So, to answer some common questions, we're sharing a new infographic with important information on:
The role of advertising policies for Google's advertising platforms
Most frequently faced policy violations
Resolving policy issues and navigating through the Ad Manager Policy Center
Check it out below, and don't forget to download or bookmark the infographic below.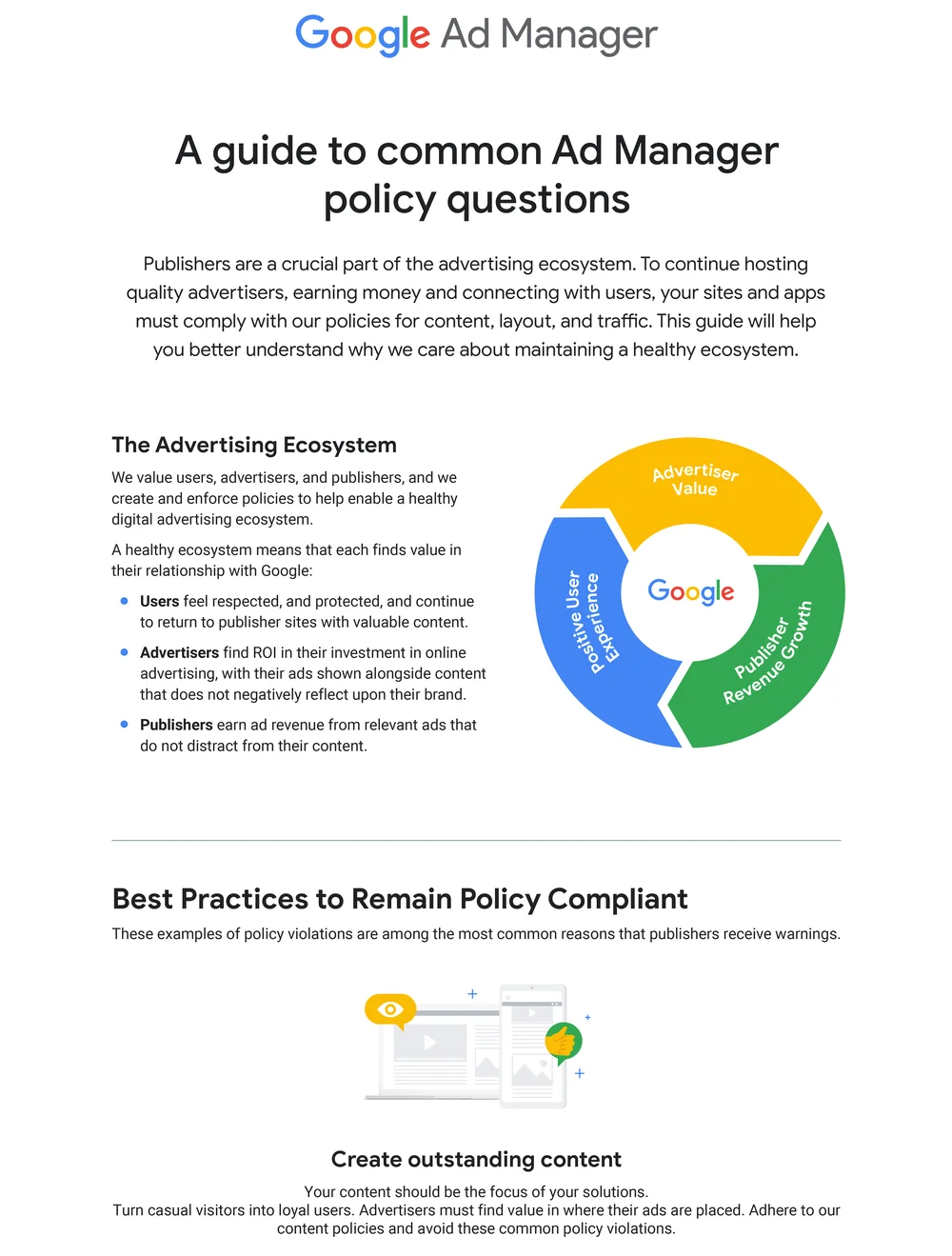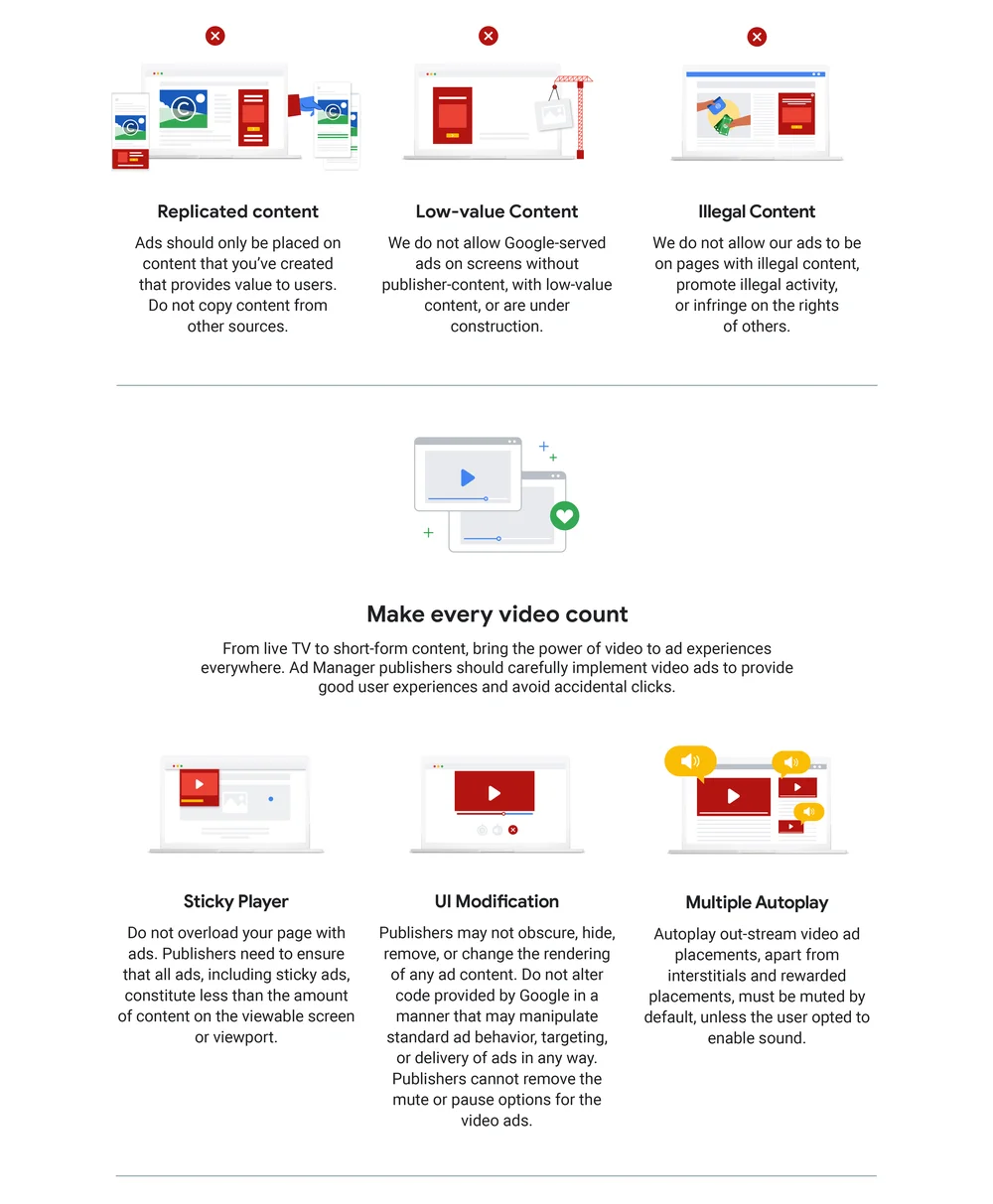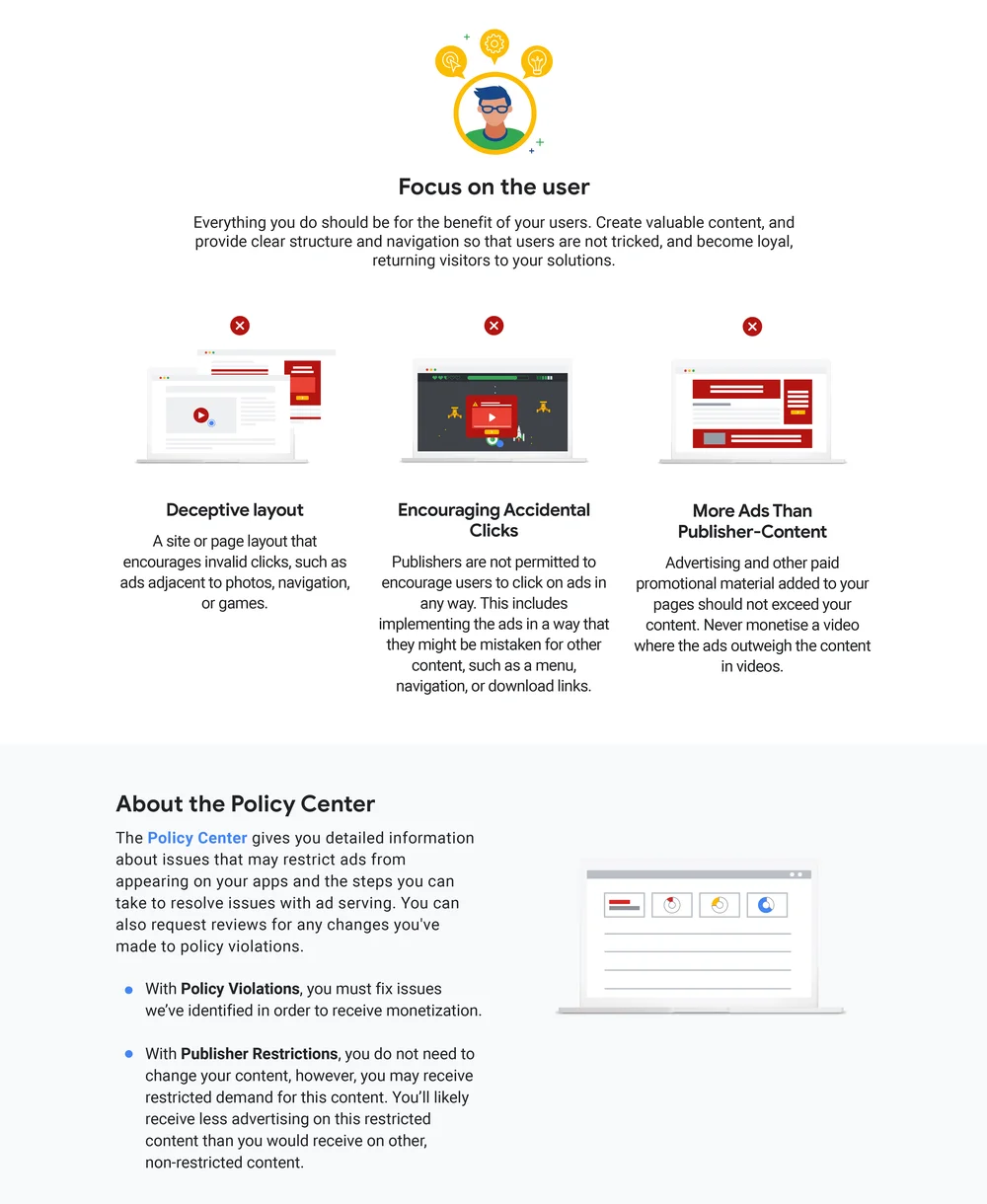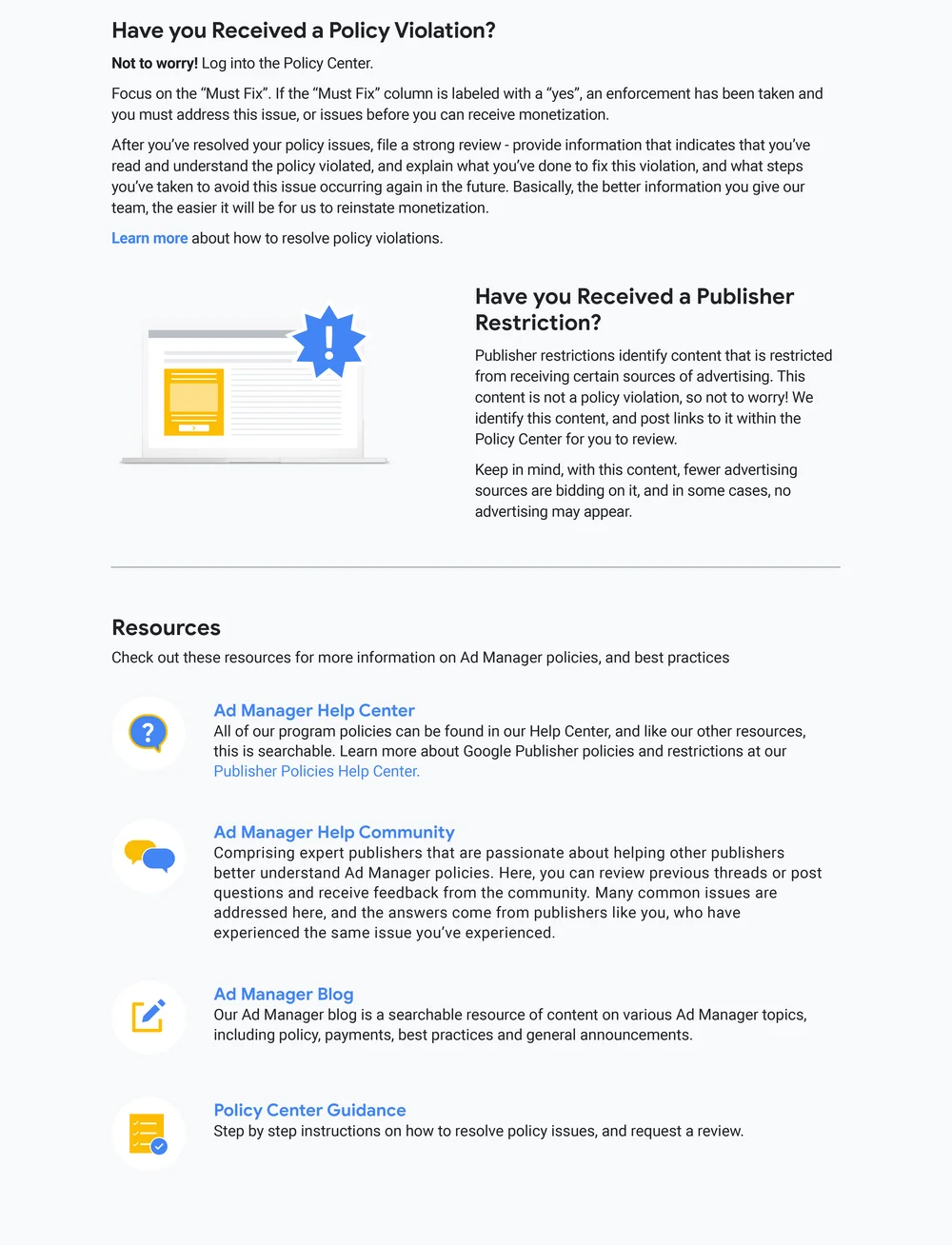 Source: Official Google Ad Manager Blog
Don't have time to manage your Google Ads, configure landing pages and analytics scripts, or worry about which version of your ad generates the best ROI? That's OK! Search Engine Pros are here to help!
Give us a call at 805-627-3255 or contact us online today.