What are the benefits of Google display advertising?
Display campaigns serve visually engaging ads on the Google Display Network. The Display Network helps you reach people as they browse millions of websites, apps, and Google-owned properties (such as YouTube and Gmail).
The Google Display Network is used by thousands of advertisers to reach users on hundreds of thousands of websites and apps across all publisher categories, from large, well-known sites to niche sites and audiences. Stated simply, the Google Display Network (GDN) will place your display ads against related content and audiences across thousands of sites.
You've seen these display ads on websites, social media, blogs, forums, mobile devices, and video platforms like YouTube. Often embedded alongside content, these ads are hard to ignore. It's common for these ads to be positioned right in the center of the page and in-between paragraphs, which puts them right in front of users. So, what are some of the main benefits of Google Display Ads?
There are many benefits to using Google display advertising. Here are some of the ways Google Display advertising can help grow your business:
At Search Engine Pros, we make sure that you're informed about the status of your campaigns and individual ads on a regular basis, sending you full reports of all relevant data and KPIs. Additionally, we provide performance analysis from our paid social media advertising experts. Using the results from these reports, we optimize your campaign strategy to ensure that we're hitting every opportunity available.
Google Display Advertising FAQ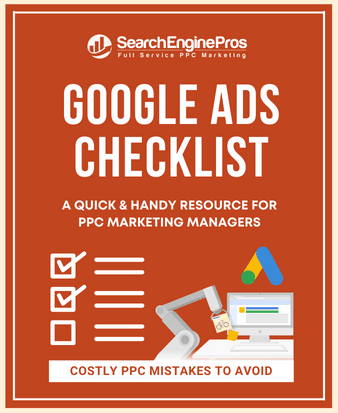 Request Marketing Proposal
We'll get back to you within a day to schedule a quick strategy call. We can also communicate over email if that's easier for you.